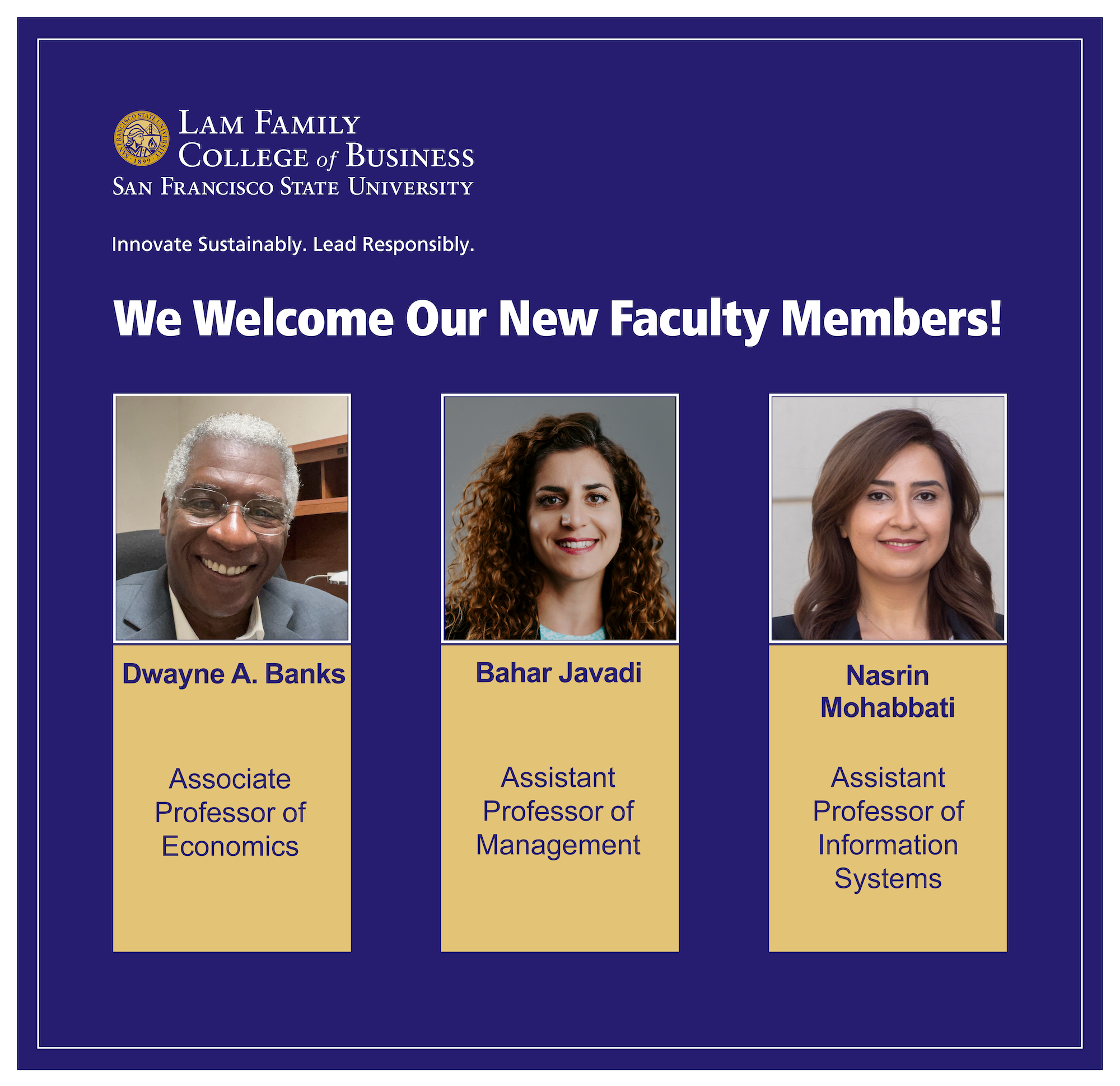 The Lam Family College of Business warmly welcomes our newest faculty members!
Please visit their profile pages to read more about them.
For Future Students:
Featured Student Resources
Featured Undergraduate Programs
Business analytics in one of the fastest growing fields in business! A Bachelor of Science in Business Administration with a concentration in Business Analytics can help open a wide range of in-demand and cutting-edge career opportunities for students. You can also easily complete a double-concentration with Decision Sciences or Information Systems, or a double-major with Economics.
Students enrolled in one of these programs pursue a bachelor's and master's degree simultaneously, earning graduate credit while in their junior and/or senior year, and thereby reducing the number of semesters required for completion of a master's degree. Our college offers Scholars Programs in Accounting, Decision Sciences (Business Analytics), and Economics.
Provides students majoring in business administration with a foundation in the basic concepts and practices of the business community, and with particular expertise in one or more of the 10 specialties of practice, to prepare them to think creatively and to exercise critical judgment when making business decisions.
Prepares students to become exceptional hospitality and tourism industry business leaders through experiential and personalized learning. This program is designed to provide students with a core of business education and professional hospitality and tourism management knowledge. Students can choose an elective emphasis, including: hotel operations management; food and beverage management; conventions, meetings and event management, or tourism management. 
Featured Graduate Programs
Center for Ethical & Sustainable Business