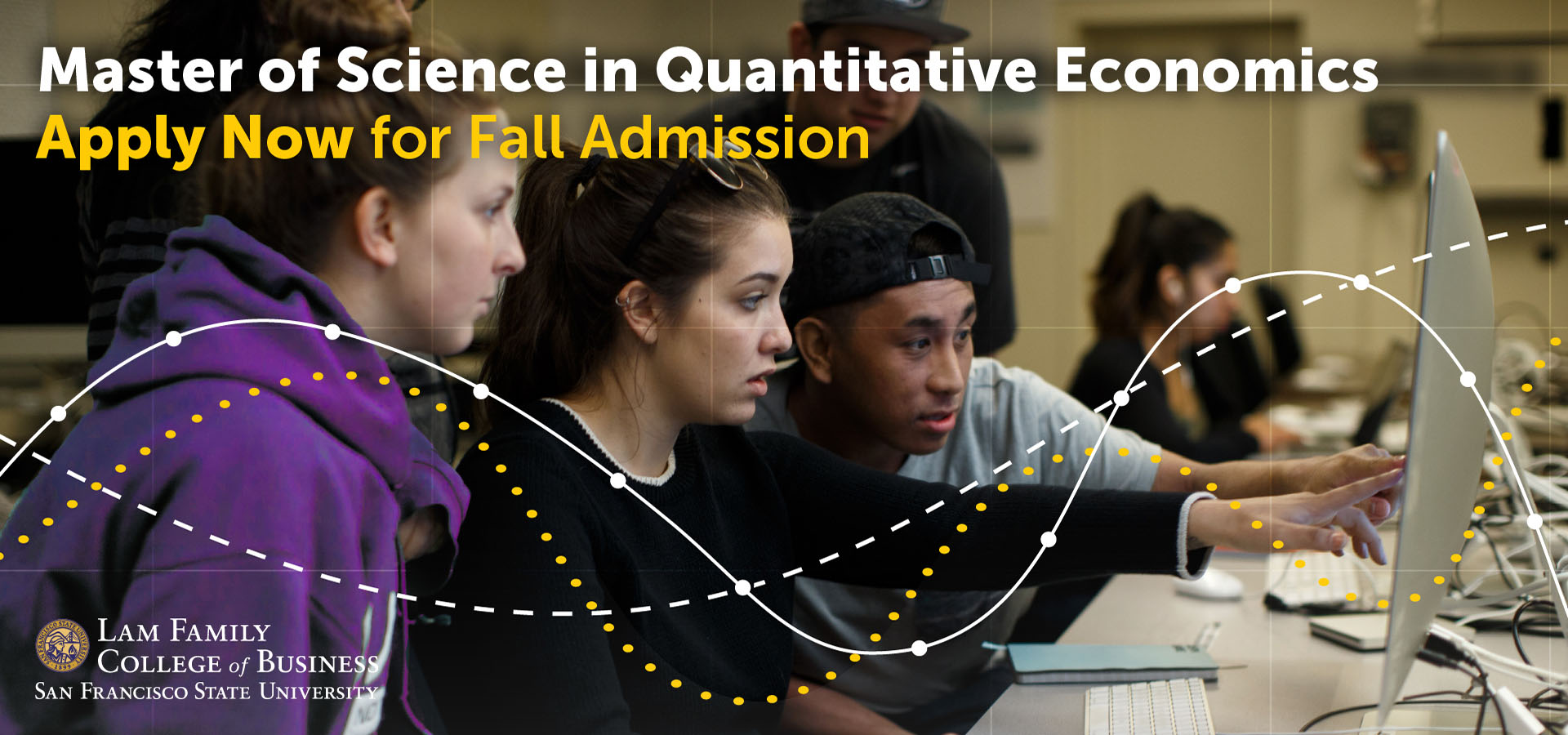 A master's in economics is often ranked as one of the highest paying among all master's degrees. In addition to equipping students with advanced quantitative skills to help them succeed in high-demand careers as data or economic analysts, researchers, and more, the M.S. in Quantitative Economics (MSQE) provides a strong foundation for Ph.D. programs in Economics and other growing fields, such as healthcare and public policy.
The MSQE is also STEM certified, allowing international students with an F-1 visa to extend their training in the U.S. by an additional 24 months after graduation.
Hear what student Jiaxi Wang has to say about our M.S. in Quantitative Economics program:
Program Overview
View the M.S. in Quantitative Economics flyer, which is a downloadable pdf file.
Contact Us
Please contact the Economics Department Graduate Coordinator for questions about the program:
Associate Professor Lisa Takeyama
Email: takeyama@sfsu.edu
Phone: (415) 338-2499
Address: Department of Economics, San Francisco State University, 1600 Holloway Ave., San Francisco, CA  94132