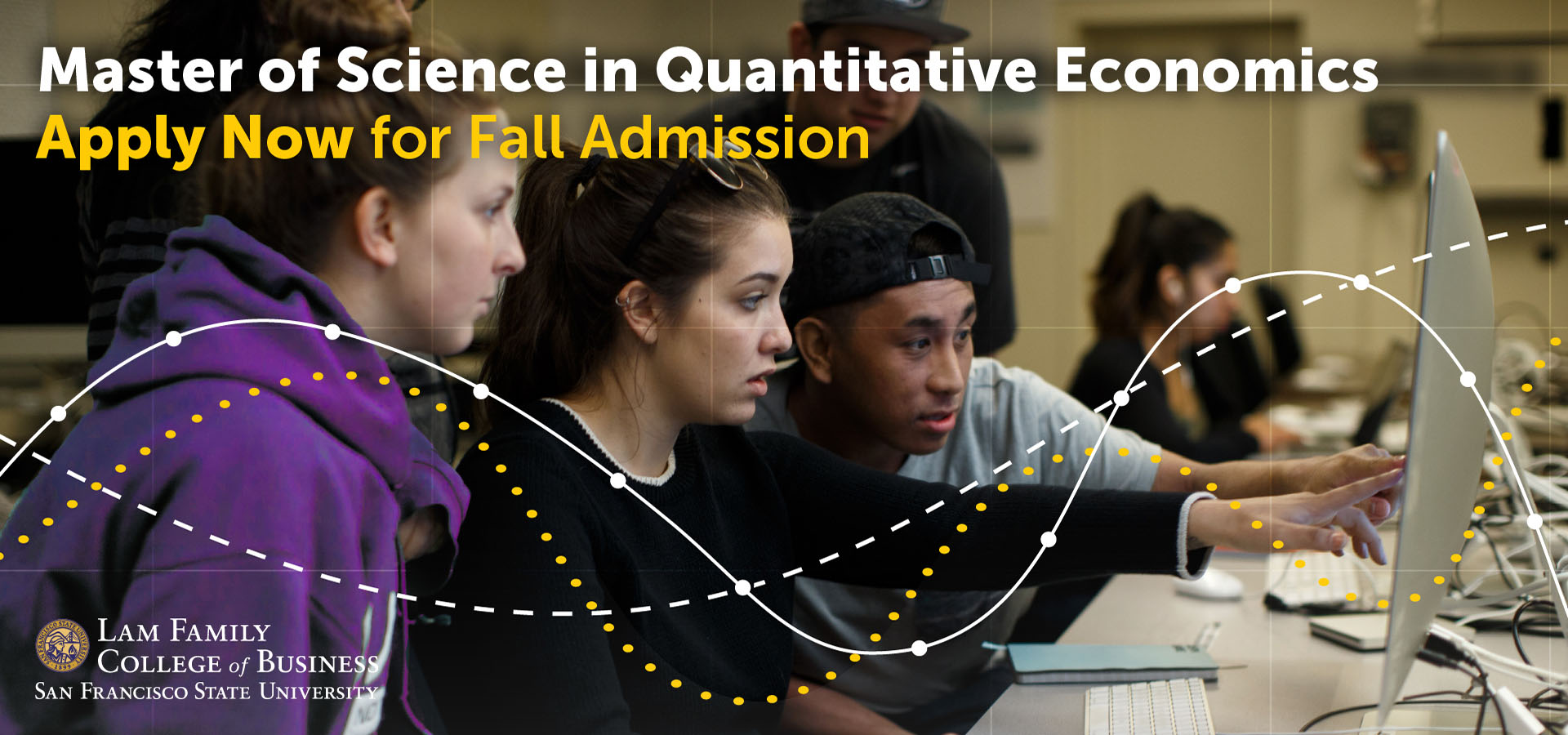 Apply Now for Fall Admission
To apply to the program, please review the admission requirements information section about M.S. in Quantitative Economics Admissions on this page.
The Program
Hear what one of our students, Jiaxi Wang, has to say about our graduate program in the video below:
Is the Master of Science in Quantitative Economics program right for you?
Although students with or without an undergraduate degree in Economics are encouraged to apply to the program, students those with a strong undergraduate foundation in economics, mathematics, and/or statistics will be much better prepared for the program curriculum.
A well-prepared student can typically complete the program in twelve to eighteen months.
Students needing supplementary preparation in mathematics, statistics, or economics usually complete the program in 18 months to two years.
Economics Department Graduate Coordinator Contact Information
For questions about our graduate program, please contact:
Associate Professor Lisa Takeyama
Email: takeyama@sfsu.edu
Tel: (415) 338-2499
Address: Department of Economics, San Francisco State University, 1600 Holloway Ave., San Francisco, CA  94132
To view PDF files, you may download Adobe Reader.
To view Word, Excel & PowerPoint files, you may download LibreOffice.