The MBA for Executives program at San Francisco State University has been a leading program for quality business education in the Bay Area for 20 years. This program is designed for working professionals seeking to accelerate their career advancement as responsible business leaders.
Is the MBA for Executives right for me?
I have seven or more years of significant full-time professional work experience
I have earned a four-year bachelor's degree
I am ready to apply my experience on a global level
Unmatched Value
in San Francisco
 
Top 10 Best
Salary-To-Debt Ratio of MBA Programs ~ SoFi
Small Class Sizes
Average 20 students per class
Top 5
Most Diverse University
~ Wall Street Journal
24-month, part-time program with weekend classes twice a month
Downtown San Francisco location
Distinguished faculty and rigorous curriculum
Small classes comprised of experienced professionals
Speaker series and networking opportunities
Career Services and Professional Development workshops and support
GMAT/GRE waived for admissions
Program Admissions
Sign up to attend an Information Session to learn more about our program and speak with an admissions representative. If you're ready to apply, visit our Graduate Programs Application Checklist. This program only accepts students for the Fall semester. If you are interested in applying to this program, please send an email to mba@sfsu.edu
Cohort Structure
Our cohort structure facilitates the development of strong classroom relationships that blossom into long-lasting professional networks. With the same set of colleagues throughout the program, students develop a tight, supportive network from a broad cross section of Bay Area organizations. Cohort diversity provides an exciting mix of students that creates the opportunity to develop a strong, positive learning community. Students explore and develop individual potential, as well as learn to operate together throughout their courses. Cohort members stay in touch long past graduation, supporting one another as they progress in their careers.
Class Hours and Location
MBA for Executives classes meet every other weekend on Friday and Saturday. Classes are held at the San Francisco State University Downtown Campus, conveniently located in the heart of San Francisco's vibrant business community.
Curriculum
The MBA for Executives curriculum balances the art and sciences of management, providing both a theoretical backdrop for business and practical skills that can be put into action in diverse management situations. Courses are designed to give a comprehensive and relevant understanding of the modern management environment. Real-world case studies and guest speakers with specialized expertise are an essential part of the program's learning structure. Some coursework can be tailored to the unique interests of the student cohort.
Participant Profile
Participants hail from a spectrum of professional and academic backgrounds and have an average of 12 years of work experience. A number of participants will have already obtained a master's or doctorate degree. A snapshot of the most recent graduating class includes executives at 3M, Marriott, Microsoft, as well as non-profit organizations. With their insight and real-world experience, our participants create a rich and diverse industry landscape in the classroom.
Faculty
The Lam Family College of Business is honored to work with 120 tenured and tenure-track faculty who are committed to excellence in teaching and innovation. As scholars and active researchers of their specific disciplines, our outstanding faculty provides participants with relevant and challenging curriculum. If you're interested in learning more about our distinguished faculty, visit our faculty page.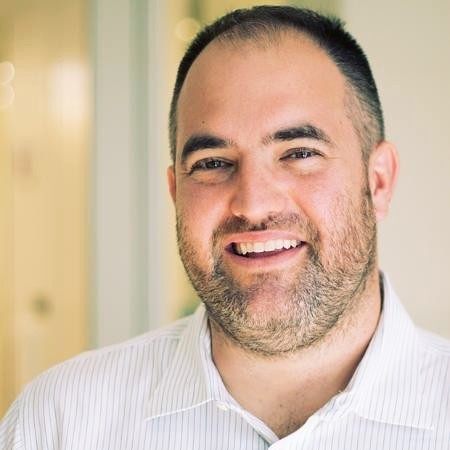 "The MBA program was a great cohort and a strong program. I learned a lot because I was directly and immediately applying the things I learned to real-world issues at work."
-Stephen Gillett (MBA, '06), former CEO and Co-Founder of Chronicle, an Alphabet Company.
Students and alumni of our MBA for Executives program work for some of the top employers in the Bay Area, including: