Speakers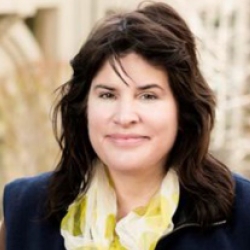 Christine Parlour
Professor, Sylvan C. Coleman Chair in Finance and Accounting
University of California, Berkeley 
Christine A. Parlour is the Sylvan C. Coleman Chair of Finance and Accounting at Berkeley Haas. Most of her work is in institutionally complex areas, such as market microstructure and banking. Her current work focuses on changes in the payments system and the effects on bank balance sheets. She has written for major finance and economics journals. She has been on the Nasdaq Economic Advisory Board and is currently on the steering committee for the New Special Study of Securities Markets.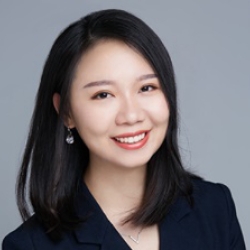 Xi Wu
Assistant Professor
University of California, Berkeley
Xi Wu is an assistant professor in the Accounting Group at Haas School of Business. Her work focuses on the intersection of securities regulation, corporate governance, valuation, and Fintech. Her current research centers on how regulations affect firms, how managers and creditors use the information to address agency issues, and how to use newly available data to value firms and cryptocurrencies.
Wu has received several research awards, including the Q-Group Jack Treynor Prize for superior work in the field of investment management and financial markets, the Cubist Systematic Strategies Award for Outstanding Research, the 25th Chicago Quantitative Alliance (CQA) Annual Academic Competition, and the Best Paper at the 4th Annual Young Scholars Finance Consortium. Her research has been presented at government organizations and top hedge funds in the industry. Prior to joining UC Berkeley, Wu received her Ph.D. in accounting from NYU's Stern School of Business, and a BA in mathematics and economics from Cornell University.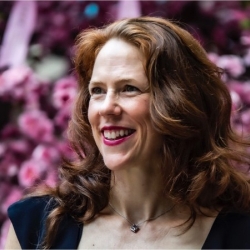 Morgan McKenney
CEO
Provenance Blockchain Technologies
Morgan is the Chief Operating Officer at Provenance Blockchain Technologies. Morgan was the Chief Operating Officer for Global Consumer Banking at Citi. Previously Morgan was based in Hong Kong for four years as the head of Core Cash Management for Asia within Citi's Institutional business. For almost four years prior to this role Morgan was the global business head for cross-currency payments at Citi based in London helping corporate, financial institutions and public sector clients make payments globally to empower their business. Prior to this role she was the Chief Operating Officer of Global Treasury and Trade Solutions (TTS) at Citi. Previously she served as the COO for Transaction Services in Europe, Middle East and Africa, and prior to that served as the Chief Financial Officer of Citi Transaction Services globally. Before joining Citigroup, Morgan worked in the New York office of London International Financial Futures and Options Exchange (LIFFE) in a strategic relationship management role. Prior to LIFFE, she traded equities and derivatives for Martin "Buzzy" Schwartz, an independent trader based in Boca Raton, Florida. She began her career as a Management Associate at Capital One Financial in Richmond, Virginia. Morgan received a BA in Computer Science from Amherst College and an MBA from Harvard Business School.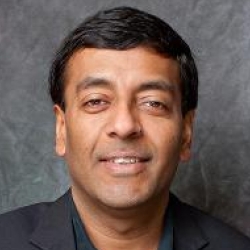 Sanjiv Das
William and Janice Terry Professor of Finance 
Santa Clara University
Sanjiv Das is the William and Janice Terry Professor of Finance and Data Science at Santa Clara University's Leavey School of Business, and an Amazon Scholar at AWS. He previously held faculty appointments at the Harvard Business School and UC Berkeley. He holds post-graduate degrees in Finance (M.Phil and Ph.D. from New York University), Computer Science (M.S. from UC Berkeley), an MBA from the Indian Institute of Management, Ahmedabad, B.Com in Accounting and Economics (University of Bombay, Sydenham College), and is also a qualified Cost and Works Accountant (AICWA). He is a senior editor of The Journal of Investment Management, Associate Editor of Management Science and other academic journals, and is on the Advisory Board of the Journal of Financial Data Science. Prior to being an academic, he worked in the derivatives business in the Asia-Pacific region as a Vice-President at Citibank. He has published over 120 articles in academic journals and has won numerous awards for research and teaching. His current research interests include portfolio theory and wealth management, machine learning, financial networks, derivatives pricing models, the modeling of default risk, systemic risk, and venture capital.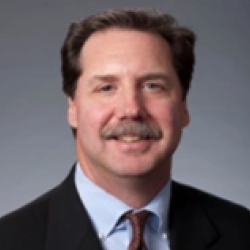 Tom Cunningham
Vice President, Environmental Risk Analysis Section
Federal Reserve Bank of San Francisco
Tom Cunningham is a vice president in the SF Fed's Supervision + Credit Group. He oversees Environmental Risk Assessment, which focuses on topics that pose potential structural and transformational changes within the SF Fed's current supervisory programs and activities, as well as the intersection of those topics across Bank functions and within Twelfth District communities.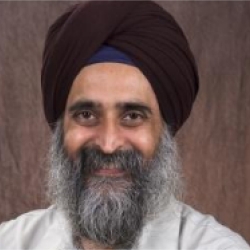 Nirvikar Singh
Distinguished Professor
Co-Director, Center for Analytical Finance
University of California, Santa Cruz
Nirvikar Singh is a Distinguished Professor of Economics at the University of California, Santa Cruz, where he also co-directs the Center for Analytical Finance. He has been a member of the Advisory Group to the Finance Minister of India on G-20 matters, a consultant to the Chief Economic Adviser, Ministry of Finance, Government of India, and a member of an Expert Group of the Government of Punjab for revitalizing the state's economy.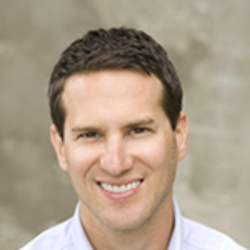 Todd Feldman
Professor of Finance
SF State
Todd Feldman is a professor of finance at San Francisco State University, where he directs the Lam Larsen Fintech Initiative. Todd teaches the Fintech Fellowship program at SFSU. Todd is an advisor to the San Francisco Foundation Board. Todd's research centers around behavioral finance, fintech, and agent-based modeling.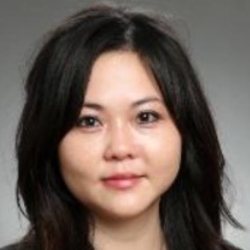 Seoyoung Kim
Associate Professor of Finance and Business Analytics, Finance
Santa Clara University
Seoyoung Kim is an Associate Professor of Finance and Business Analytics at Santa Clara University's Leavey School of Business, where she teaches Financial Management, Financial Engineering, and FinTech. Professor Kim's expertise lies in innovative financial instruments. She is an expert in structured financial instruments, fixed-income pricing, and the optimal restructuring of distressed debt, and she has provided consulting expertise and litigation support with regard to the structuring, management, and liquidation of various special purpose vehicles issuing collateralized debt obligations and asset-backed securities. Her expertise extends to crypto-assets, NFTs, and other blockchain-based and blockchain-adjacent ventures – on which she has consulted and written extensively, including her most recent book, NFTs For Dummies, and another currently in progress. Prior to joining Santa Clara University's Leavey School of Business, Professor Kim held a faculty appointment at Purdue University. She holds a B.A. in Mathematics from Rice University and Ph.D. in Finance from Emory University.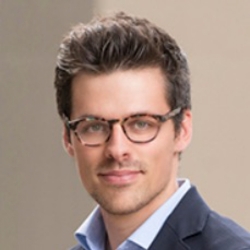 Matteo Benetton
Assistant Professor
University of California, Berkeley
Matteo Benetton is an assistant professor in the Finance Group at Berkeley Haas. His work centers on the intersection between competition in the lending market, mortgage product design, financial innovation and regulation. Matteo's research has been awarded the CEPR Household Finance Best Student Paper Award in 2017, the EARIE Paul Geroski Prize for the most significant policy contribution in 2017, and the Arthur Warga Award for Best Paper in Fixed Income at SFS Cavalcade in 2021.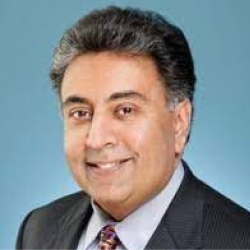 Sujit 'Bob' Chakravorti
CEO
Chakra Advisors
Sujit "Bob" Chakravorti is the Founder and CEO of Chakra Advisors LLC, an economic strategy consulting firm, that advises financial institutions and networks, technology firms, policymakers, multilateral institutions, think tanks, and FinTech startups. Bob was the Chief Economist at The Clearing House (TCH), the operator of the largest U.S. private sector payment system and at the time, a trade association for the largest 24 commercial banks operating in the United States. As Chief Economist, he oversaw all quantitative studies and was an advisor on strategic financial market and payments matters facing the banking industry. Before joining TCH, Bob spent 15 years at the Federal Reserve Banks of Chicago and Dallas as a senior research economist conducting financial market research with an eye toward innovation and policy development. Prior to joining the Federal Reserve System, he worked at KPMG as an international economist advising foreign governments on financial market modernization. Bob received his PhD in economics from Brown University and his BA in economics and genetics from the University of California-Berkeley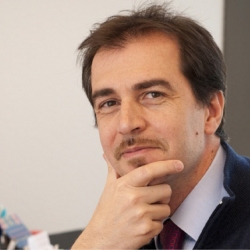 Leonardo Gambacorta
Head, Innovation and the Digital Economy 
Bank for International Settlements
Leonardo Gambacorta is the Head of the Innovation and the Digital Economy unit at the BIS. Before taking up his current position, Leonardo was Research Adviser (2014-2018) and Head of Monetary Policy (2010-12) in the Monetary and Economic Department. Previously, he was Head of the Money and Credit Unit (2007-09) and Head of the Banking Sector Unit (2004-06) of the Research Department of the Bank of Italy. He was a visiting scholar at the National Bureau of Economic Research (2002-03). He holds an MSc in Economics from the University of Warwick and a PhD in Economics from the University of Pavia. His main interests include monetary transmission mechanisms, the effectiveness of macroprudential policies in curbing systemic risk, and the effects of technological innovation on financial intermediation. He is a research fellow of the Centre for Economic Policy Research.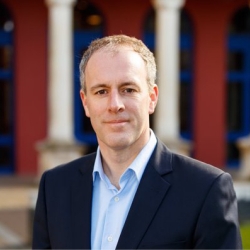 Garrick Hileman
Head of Research 
blockchain.com
Dr Garrick Hileman is one of the world's most-cited cryptocurrency and blockchain technology researchers. Garrick is the author of the first University of Cambridge "Global Cryptocurrency Benchmarking Study" and the follow-on "Global Blockchain Benchmarking Study". He also authored the CoinDesk "State of Bitcoin" and "State of Blockchain" reports from 2013-2016 and recently published two major empirical stablecoins research studies. He created and taught the first UK class on blockchain technology at the University of Cambridge. Garrick was ranked as one of the 100 most influential economists in the UK and Ireland and he is regularly asked to share his research and perspective with government organizations and media, including the FT, BBC, CNBC, WSJ, and NPR. Garrick is currently Head of Research at Blockchain.com, one of the world's leading cryptoasset companies, and a Visiting Fellow at the London School of Economics.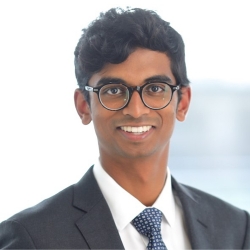 Nikhil Raghuveera
Strategy and Innovation Partner
Celo
Nikhil Raghuveera is a joint Nonresident Fellow at the Atlantic Council's GeoTech and GeoEconomics Centers. He is a Partner in Strategy & Innovation at Celo, a crypto fintech platform aiming to bring financial services to unbanked communities across the world. Nikhil also cohosts Untying Knots, a podcast series published by the Harvard Kennedy School Institutional Antiracism and Accountability Project. His expertise is on digital currency, decentralized technology, and the intersection of technology, social inequality, and systems of oppression. Most recently, Nikhil was a Consultant at the Boston Consulting Group. Previously, he was a Project Manager at the Equal Justice Initiative where he supported the racial justice nonprofit's partnership efforts. Nikhil also co-founded Pari, peer-to-peer video-calling startup. Additionally, he has experience in venture capital at Harlem Capital Partners and economic consulting at Cornerstone Research.
Nikhil graduated with an MBA from The Wharton School and an MPA from the Harvard Kennedy School. In graduate school, he focused his studies on racial justice, social movements, and technology policy. He received a Bachelor of Arts in Philosophy and Political Science from Emory University where he wrote his thesis on how political violence can be used to create the conditions for democracy.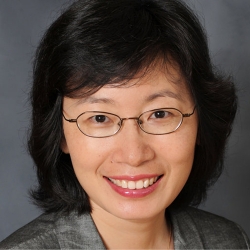 Leigh Jin
Full Professor 
SF State
Leigh Jin is a professor of information systems at San Francisco State University. She earned her doctorate in computer information systems from Georgia State University. Her research interests include blockchain application design and adoption, technology innovation through design thinking, mobile application design and development, mobile reputation systems, open source software adoption, and virtual organization/community. 
Leigh Jin is a professor of information systems at San Francisco State University. She earned her doctorate in computer information systems from Georgia State University. Her research interests include blockchain application design and adoption, technology innovation through design thinking, mobile application design and development, mobile reputation systems, open source software adoption, and virtual organization/community.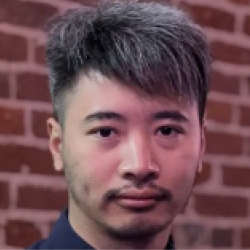 Yongzhi Xu
Producer
Enklu
Yongzhi Xu is a producer of Enklu and the general manager of Verse: Art of The Future. NFT in San Francisco. He manages the Verse project from production to daily operation. His current work focuses on how to enable new ways for humans to interact with information and connect the general public with the metaverse and NFTs by using MR technology. Most of his work is in mixed reality interactive experience, experiential marketing for fortune 500, and augmented reality training for education.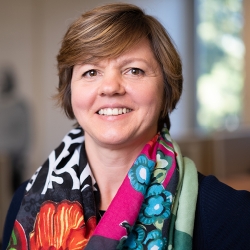 Elena Asparohova
Professor of Finance
University of Utah
Elena Asparohova is the Francis A. Madsen Professor of Finance at the David Eccles School of Business. She received her doctorate degree in Social Sciences from the California Institute of Technology and her Masters in Statistics from Sofia University, Bulgaria. Prof. Asparouhova's research interests are in the area of theoretical and experimental financial economics. Her recent work has been centered on the effects of competition in financial markets under delegation and under asymmetric information, information percolation in dark markets, the role of perfect forecast in multi period markets, and market equilibration. Her papers have received best paper awards at the Journal of Financial Markets and the Review of Finance. Her experimental research "Lucas in the Laboratory" was recently awarded the best paper at the Behavioral Finance and Capital Markets Conference in Australia.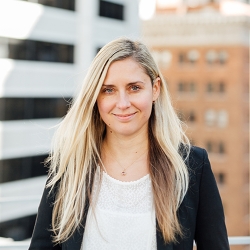 Yana Novikova
Head of Product, RippleX
Yana Novikova is a Senior Director of Product Management at Ripple, which she first joined in 2014. In her current role, she leads product and strategy for RippleX business unit which oversees Ripple's open source developer platform and new business initiatives, including Ripple's contributions to XRP Ledger. Prior to Ripple, she worked as a software engineer at JP Morgan Chase, developing their credit card infrastructure and applications.
Quick Links