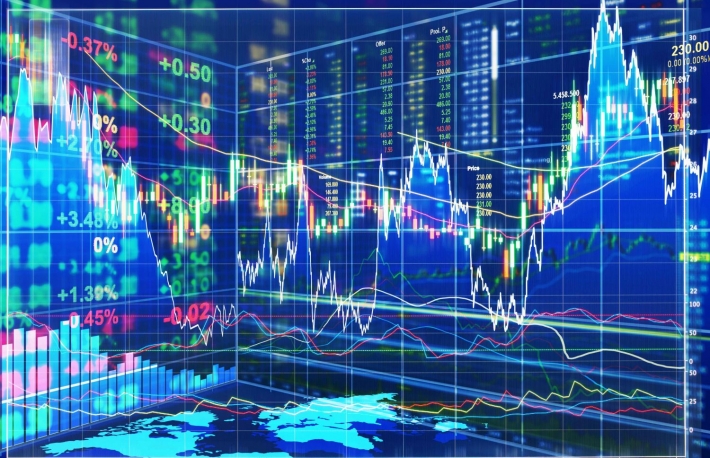 A new financial system is being built on the Internet and many of the companies leading the way are located in San Francisco. The FinTech industry is at an early stage of development and needs professionals who understand FinTech in order to help accelerate and expand adoption of these innovations.
Topic: Fintech Fellows Information
Visit this page again later in the Spring semester for more details about the next Information Session to learn more about the Fintech Fellows Program.
About the Program
The FinTech Fellowship Program is part of the Lam-Larsen FinTech Initiative, which is supported by the Lam-Larsen Fund for Global Innovation. This one-year fellowship program prepares students to be job-ready in the FinTech market and runs two semesters from August to May.
To successfully complete the program, the following is required:
Completion of FinTech I in the fall semester
Completion of FinTech II in the spring semester
Completion of the Alumni Career Services Program
Investing in cryptocurrency
Program Details
FinTech I
This course covers all the basics of the FinTech industry including the comprehensive understanding of Bitcoin and XRP. Learn the ins and outs of the theoretical benefits as well as hands on learning, using digital wallets to buy and sell cryptocurrency, how to secure your digital coins, and send and receive them. The course also covers various FinTech companies that are using technology to change banking, lending, wealth management, real estate, and insurance.
FinTech II
This course covers cryptocurrency at a more advanced level, more specifically discussing the intricacies of decentralized finance (defi). Developers are building a financial system running parallel to the traditional financial system where one can earn interest rates well above rates earned in the traditional market, no credit score is required to borrow, only posting collateral, among other differences. The new system that is being built is more inclusive and equitable. This course builds on top of FinTech I to gain knowledge on how to yield farm, stake, borrow / lend, among using other applications.
Alumni Career Services Program
The program is run by successful alumni at SF State who have earned jobs at top companies, including Wells Fargo, McKinsey Consulting, Deutsche Bank, and others. The alumni will work one on one with all FinTech Fellows throughout the year to help students prepare to find an internship or job. Alumni will also help student build resumes, LinkedIn profiles, prepare for interviews, help navigate the job search process, network with professionals, etc. Students must meet up with their alumni mentors throughout the year to complete the program with the goal of securing an internship or job.
Choose a Track
Students must choose between two tracks: Business Development or Analyst. Given the infancy of the industry, further education and adoption is required for the industry to grow. This requires speaking engagements and articles or research reports to help promote the industry.
The Business Development Track
This track aids students in learning how to speak with industry professionals regarding FinTech. Business development students are required to find and interview an industry professional in the financial services sector.
The Analyst Track
The analyst track aids students in learning how to write analyst reports regarding FinTech. Companies are looking for employees that can write about the benefits of FinTech to potential clients. Students are required to write a research report on current topics in the FinTech space.
All students are required to download their own digital wallet and invest a small amount in cryptocurrency to gain a better understanding of how the technology works.
Students will be required to showcase their investment experience in cryptocurrency as well as their experience with alumni career services support at the end of the program.
Program Benefits
Learn about cryptocurrency and its real-world applications.
Learn to buy, sell, send, receive, and store digital currencies.
Strengthen professional skills that are in demand for any workplace environment, including communication and problem-solving skills.
Develop and network with a community of peers, mentors, and leaders in the FinTech industry.
Work one-on-one with successful alumni to learn the tried and true methods for finding internships and job opportunities.
Who is Eligible for the FinTech Fellows Program?
You must be a current San Francisco State University student that intends to graduate this coming May or after. Juniors, seniors, and graduate students from any concentration within the Lam Family College of Business are welcomed and encouraged to apply.
You must register for the course, Fintech 1, for the upcoming Fall semester.
You must be genuinely interested in or have a high desire to pursue a career in FinTech upon graduation.
You must have a minimum GPA of 2.5.
How to Become a FinTech Fellow
You must attend an information session during the Spring semester. For more details, please contact Todd Feldman, Professor of Finance, at tfeldman@sfsu.edu.
You must register for the course, Fintech 1, for the upcoming Fall semester.
Attend an Information Session
We strongly encourage you to attend an Information Session to gain a better understanding of the program and the application process.
Information Sessions for the next cohort will start in March. Please check back with us later or contact Todd Feldman, Professor of Finance, at tfeldman@sfsu.edu for more information.