Welcome to the 2023 Fintech: Innovation, Inclusion and Risk Conference!
This year, the Fintech Conference will feature top experts from industry, academia, and policymakers and regulators who will engage in rich discussions on the most important issues within fintech. The conference will provide opportunities to network in person with fintech experts and leaders.  
To register to attend this conference, please visit the Federal Reserve Bank of San Francisco's event website, which includes the event summary, a detailed agenda, and the speakers' profiles. You can join the conference in-person (seats are limited) or join us online. To attend in-person, registration closes on Feb. 10th. To join us online, register before Feb. 24th.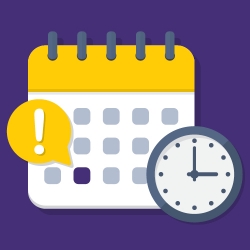 REGISTER NOW!
Event Date: Friday, February 24, 2023
Time: 9 a.m. - 5 p.m. PT
Location:  Participate in-person or online:

In-person:  University of California, Santa Cruz, Silicon Valley Campus, Santa Clara, CA
Online:  A link will be provided after you register.
Partners
The FinTech Conference is co-hosted by The Center for Analytical Finance (CAFIN) at the University of California Santa Cruz, The Federal Reserve Bank of San Francisco, and the Lam-Larsen FinTech Initiative, Lam Family College of Business at San Francisco State University.
Financial support for this conference from CAFIN Advisory Board Chair Stephen Bruce and the UC Santa Cruz Foundation Board of Trustees is gratefully acknowledged.


The Lam Family College of Business welcomes persons with disabilities and will provide reasonable accommodations upon request. If you would like reasonable accommodations for this event, please contact Todd Feldman at tfeldman@sfsu.edu as soon as possible so your request may be reviewed.