Women's Emerging Leadership Forum (WELF) 2022
Thursday, October 13
Event Time
09:30 a.m. - 02:30 p.m.
Cost
Tickets are sold out.
Location
KPMG LLP, 55 Second Street, 11th Fl., San Francisco
Contact Email
welf@sfsu.edu
Overview

The 8th Annual Women's Emerging Leadership Forum is co-hosted in collaboration with the San Francisco office of KPMG.
This year's theme is "Blazing Your Path" and will feature stories and hard-earned reflections from women who have achieved the pinnacle of their profession.
Continental breakfast and lunch included.
Visit the event page to review the agenda and speakers' biographies. Tickets to this event are sold out!
We're looking forward to seeing you!
Reasonable accommodations: This event welcomes persons with disabilities and will provide reasonable accommodations upon request. Please send an email to welf@sfsu.edu at least 5 days before the event to request reasonable accommodations.
Upcoming Events
Friday, November 03, 2023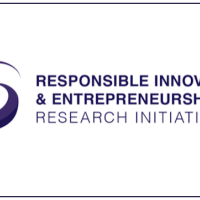 Friday, November 10, 2023