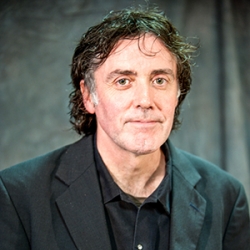 John Logan, Ph.D.
Professor, Department Chair
Phone: (415) 338-7391
Email: jlogan@sfsu.edu
Location: CA 253- Please note that office hours are by appointment only. Please contact instructor directly by email to schedule.
Department
Labor and Employment Studies
John Logan, Ph.D., U.S. labor history, University of California, Davis, is an expert on the anti-union industry and anti-union legislation in the U.S., and comparative labor issues, particularly how multinational companies treat employees and unions differently in the U.S. compared to European countries.
Education: 
Ph.D. in U.S. Labor History, University of California, Davis
Faculty Spotlight: 
Professor Logan believes learning about labor issues provides real-world value to our students. "The overwhelming majority of our students work, many working full-time," he says. "It's important they understand how the world of work is changing – which occupations are growing and which ones are disappearing – and important to know what rights and protections they and their colleagues have at work." Whether students are newly entering the business world or hold a management position, Logan suggests reading books like Ibram X. Kendi's How to Be an Anti-Racist and Ruchika Tulshyan's The Diversity Advantage, which can provide insight about advocating for equity and a framework for creating space to discuss workplace diversity.