Accounting Professor Theresa Hammond Inducted into The PhD Project Hall of Fame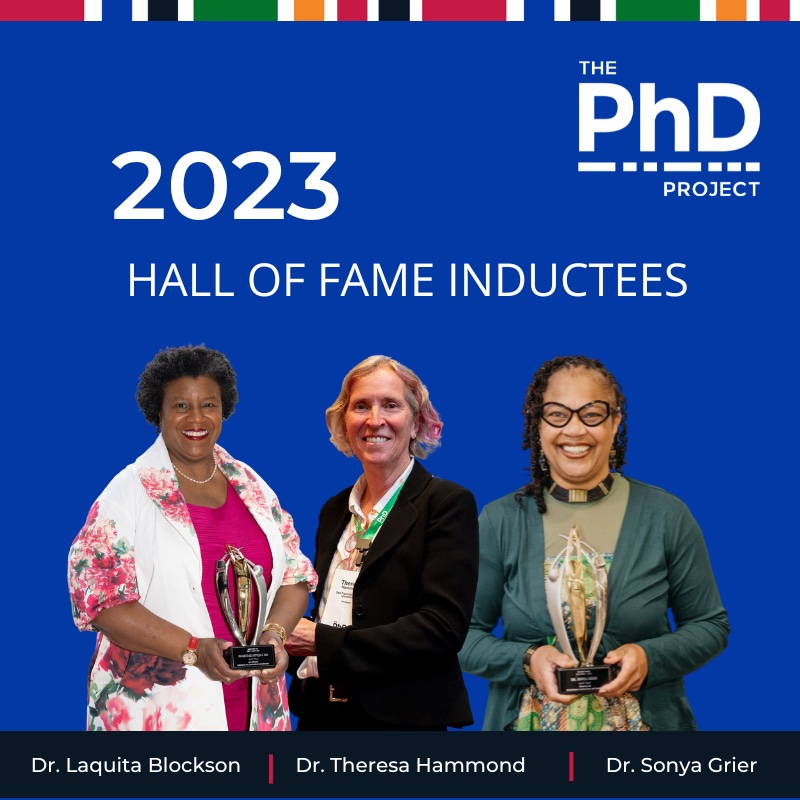 Theresa Hammond, Professor of Accounting and Senior Assistant Dean for Diversity, Equity, Inclusion and Belonging in the Lam Family College of Business was recently inducted into the PhD Project Hall of Fame.
The PhD Project works to "diversify corporate America by diversifying the role models in the front of classrooms." Over a 30-year period, they have more than quintupled the number of historically underrepresented business professors in the U.S., from 294 in 1994 to over 1,400 today.  Approximately 300 diverse doctoral students currently receiving help to pursue their academic careers from professors involved with the PhD Project.
Each year, the PhD Project Hall of Fame honors "a select few who have greatly inspired many" and who have had a significant "impact on their network of minority business doctoral students and faculty."
The other 2023 Hall of Fame inductees include Sonya Grier, Professor of Marketing, Kogod School of Business, American University, and Laquita Blockson, Inaugural Dean of the School of Business and Economics and Professor of Management at Moravian University.