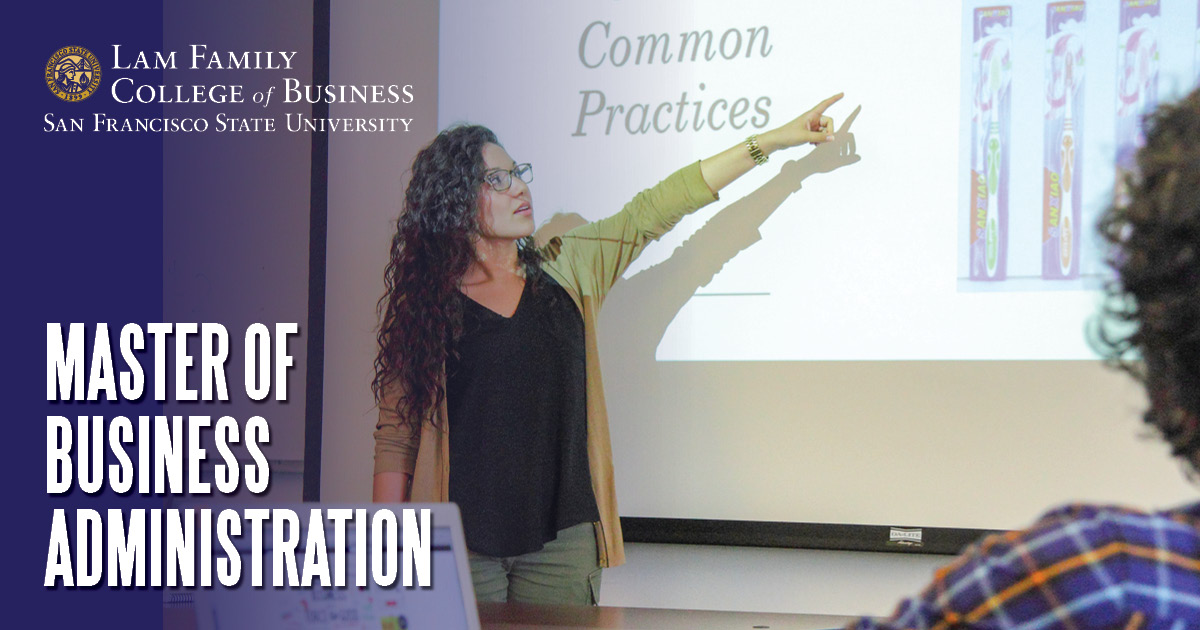 Experienced faculty deliver a rigorous curriculum designed to prepare you with the skills to confidently resolve real-world business challenges.
It's no surprise the Lam Family College of Business made Princeton Review's 2021 list of Best Business Schools in the country based on the high quality of our MBA program and student career outcomes.
They also ranked our MBA program among the top 10 Best Green MBA programs based on students' assessments of how well we prepare students to address environmental, sustainability, and social responsibility issues in their careers.
"Through SF State's MBA program, I developed a genuine expertise in finance, my emphasis, that opened doors and enhanced my credibility in the marketplace."
– Dean Shehu (MBA, '10), Global Product Manager, Life Technologies, Inc.
MBA Programs Comparison Chart
This comparison chart of San Francisco State University's MBA programs provides an overview to help you select the program that best fits your needs. Click on program links for more details.
Graduate Business Program
Time Frame
Brief Requirements or Description
MBA for Executives
24 months (cohort)

For those with seven or more years of significant full time professional work experience
Have a four-year bachelor's degree
Convenient Friday and Saturday classes held on alternate weekends
Admissions interview and essay exam required
No GMAT or GRE required

MBA for Biotech Professionals
32 months (cohort)

For those with significant full time professional experience in the biotech or life-sciences industry
Have a four-year bachelor's degree
Classes meet two nights per week in South San Francisco
GMAT or GRE required (may be waived for those with a doctoral degree or those with 7+ years of full-time professional work experience)

MBA Flexible
12–36 months

For those who work full time or those who want to attend school full time
Have a four-year bachelor's degree
Convenient afternoon and evening classes
Pick your own schedule
GMAT or GRE required (may be waived for those with a doctoral degree or those with 7+ years of full-time professional work experience)

MBA Fast-track
as few as 12 months

For those who have completed a four-year bachelor's degree in business from an AACSB-accredited school (within past 7 years with minimum 3.0 GPA in last 60 semester units)
Complete 10 courses
GMAT or GRE required