Women's Emerging Leadership Forum (WELF) 2023
Friday, November 03
Event Time
08:15 a.m. - 02:45 p.m.
Cost
Ticket purchase required for admission.
Location
KPMG LLP, 55 Second Street, 11th Floor, San Francisco
Contact Email
welf@sfsu.edu
Overview

The 9th Annual Women's Emerging Leadership Forum (WELF), co-hosted in collaboration with the San Francisco office of KPMG, will be held on Friday, November 3, 2023, from 8:15 a.m. to 2:45 p.m.
Visit the WELF event page to read about the incredible line-up of speakers and to review the detailed agenda.  
Tickets to this popular event are expected to sell out quickly, so buy tickets now to reserve your seats.  Continental breakfast and lunch are included.
We're looking forward to seeing you!
Reasonable accommodations: This event welcomes persons with disabilities and will provide reasonable accommodations upon request. Please send an email to welf@sfsu.edu at least 5 days before the event to request reasonable accommodations.
Upcoming Events
Friday, November 03, 2023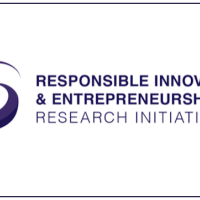 Friday, November 10, 2023