Fun Friday Careers in Sustainability Ethics
Friday, May 05, 2023
Event Time
05:00 p.m. - 06:30 p.m. PT
Cost
Free – Registration Required
Location
SF State Downtown Campus, 505 160 Spear Street
Contact Email
cesb@sfsu.edu
Overview
Host: CESB and Net Impact
The last Fun Friday for the term involves an informal discussion about careers in ethics and sustainability, while enjoying some Cinco-de-Mayo-appropriate food and drinks.    All current students and alumni are welcome as well as past Business Ethics Weeks speakers, faculty and staff and frankly anyone who is interested in working to make the world greener and fairer.
This is strictly an in-person event, no Zoom link will be provided.
The Lam Family College of Business welcomes persons with disabilities and will provide reasonable accommodations upon request. If you would like reasonable accommodations for this event, please contact the Center for Ethical & Sustainable Business at cesb@sfsu.edu as soon as possible so your request may be reviewed.
Upcoming Events
Friday, December 08, 2023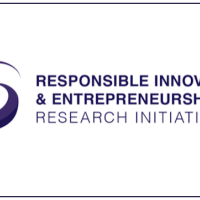 Friday, February 23, 2024