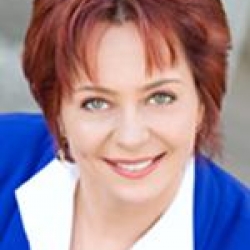 Veronika Papyrina, Ph.D.
Associate Professor
Phone: (415) 338-6291
Email: papyrina@sfsu.edu
Location: BUS 308
Office Hours:
Tue:
1:00 pm - 2:00 pm
https://sfsu.zoom.us/j/95524428961?pwd=YlBGYU1qL1J6b3FiUWZkYW9kcllEQT09
Thu:
8:50 am - 9:20 am, 2:00 pm - 3:30 pm
BUS 308, BUS 308
Veronika Papyrina earned her Ph.D. from the University of Western Ontario. Her research interests focus on marketing communications, crisis management and image restoration strategies. She is on the Editorial Revision Board of the Journal of Promotion Management. Her work has appeared in the Journal of Consumer Behavior, Journal of Marketing Communications, Journal of Promotion Management, and the Journal of International Marketing.
Education: 
Ph.D. in Business Administration with an area of specialization in Marketing, R. Ivey School of Business at the University of Western Ontario