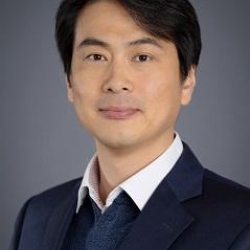 Sungha Jang, Ph.D.
Associate Professor
Fall 2023 Office Hours: In person: 11:00 am ~ 12:00 pm on Wednesdays Online : 9:30 am ~ 10:45 am on Mondays, 1:00 pm ~ 3:00 pm on Wednesdays, or by appointment (https://sfsu.zoom.us/my/sunghajang, pw: 123123)
Phone: (415) 338-1325
Email: shjang@sfsu.edu
Location: CA 261
Department
Graduate Programs
Marketing
The primary goal of Professor Jang's research is to examine the fundamental mechanisms of marketing phenomena and develop quantitative models applicable to general situations. Specifically, he is interested in consumers' search behavior, choice decisions, and firms' targeting strategies in various industries. His methodology includes Bayesian estimation to quantify complicated decision processes and text mining to understand market situations from unstructured data. His recent research topic is keyword search advertisement.
Education: 
Ph.D., Marketing, University of Texas at Dallas, 2011
M.S., Marketing, Korea University, Korea, 2001
B.S., Statistics, Korea University, Korea, 1998