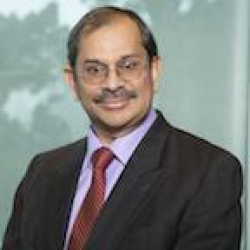 Sanjit Sengupta, Ph.D.
Professor
Phone: (415) 817-4366
Email: sengupta@sfsu.edu
Office Hours:
Tue:
4:00 pm - 6:00 pm
BUS 334
Faculty Site URL: https://faculty.sfsu.edu/~sengupta/
Sanjit Sengupta joined the Lam Family College of Business in 1996. He is a former chair of the Marketing Department and also former Faculty Director, Graduate Business Programs. Before coming to San Francisco State, Sanjit taught at the University of Maryland, College Park. His teaching interests include marketing strategy, business-to-business marketing, and marketing of high-technology products and services. In the early 80s, Sanjit worked in marketing in the nascent personal computer industry in India. He received his doctor of philosophy in business administration (marketing) from UC Berkeley.
Education: 
Ph.D. (1990), University of California, Berkeley
Research Interests: 
New product development and technological innovation
Strategic alliances
Sales management
International marketing
Honors and Awards: