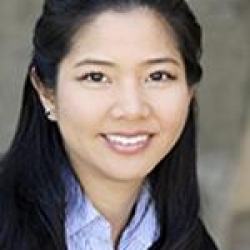 Sada Soorapanth, Ph.D.
Professor
Phone: (415) 338-2973
Email: sada@sfsu.edu
Location: BUS 208B
Office Hours:
Tue:
4:30 p.m. - 6:30 p.m.
via Zoom (FALL 2023)
Thu:
12:30 p.m. - 1:30 p.m.
In-Person in BUS 208B (FALL 2023)
Sada Soorapanth received her Ph.D. from the University of Michigan at Ann Arbor in industrial and operations engineering, an M.S. from the University of Houston in industrial engineering, and B. Engg. from Chulalongkorn University, Thailand, in chemical engineering.
Her research interests are in statistical modeling, decision analysis, and discrete-event simulation with applications in health care. She has over 10 years of research and work experiences in economic analysis of public health policy and new medical technology. She has worked with major pharmaceutical companies to perform economic modeling and analyses in various diagnostic and therapeutic areas.
During her leave of absence from San Francisco State University, she worked as a Director in Health Economics at Research Triangle Institute (RTI), Health Solutions. At RTI, she worked with major pharmaceutical companies to conduct cost-effectiveness and budget impact analyses demonstrating the clinical and economic utility of new pharmaceutical and biotechnology products. Prior to joining San Francisco State University, she had years of experience working in private industry and governmental agency. She was a Prevention Effectiveness fellow at the Centers for Disease Control and Prevention, working on developing the decision analysis models for the costs and benefits analysis of HIV/AIDS prevention interventions.
Prior to the CDC, she was a senior research engineer at the United Technologies Research Center, United Technologies Corporation, working on developing a stochastic scheduling and optimization tool for planning and scheduling overhaul and repair operations of aircraft engines.
Her Ph.D. thesis, funded by the US Environmental Protection Agency (EPA), involved developing mathematical models to quantify risk of waterborne disease and to provide useful information for water treatment decision making.
During her Ph.D. study, she worked with General Motors research and development and planning to develop a decision support software for analyzing system interactions and planning cost optimal policy for their maintenance activities.
Education: 
B. Engg. in Chemical Engineering, Chulalongkorn University, Thailand
M.S. in Industrial Engineering, University of Houston
Ph.D. in Industrial and Operations Engineering (2002), The University of Michigan, Ann Arbor
Research Interests: 
Mathematical Modeling of System Dynamics
Cost-Effectiveness Analysis of Public Health Policy
Decision Analysis and Bayesian Inference
Discrete-Event Simulation