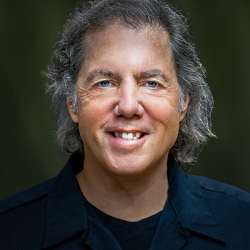 Ronald Purser, Ph.D.
Professor
Phone: (415) 338-2380
Email: rpurser@sfsu.edu
Location: Not teaching Fall 23
Faculty Site URL: http://ronpurser.com
Ronald Purser is a Professor of Management in the Lam Family College of Business and the Educational Doctorate in Leadership program in the College of Education at San Francisco State University. His scholarship currently focuses on mindfulness in organizations, and how Buddhist psychology and Buddhist social theory can inform social change and transformation. In addition, Prof. Purser's writings have been exploring the challenges and issues of introducing mindfulness into secular contexts, particularly with regard to its encounter with modernity, Western consumer capitalism, and individualism. Dr. Purser is an ordained Zen Dharma Teacher in the Korean Zen Taego order of Buddhism.
Education: 
B.A. (1985), Sonoma State University
Ph.D. (1990), Case Western Reserve University
Research Interests: 
Critical Perspective on Corporate Mindfulness
Time in Organizations
Creativity
Honors and Awards: 
Lam-Larsen Distinguished Research Professorship Award (2021-2023)
Distinguished Service Award, Academy of Management (2002)
Professional Associations: 
Academy of Management
International Society for the Study of Time (ISST)
Consciousness, Mindfulness and Compassion International Association
European Group for Organizational Studies