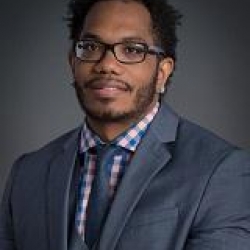 Robert Bonner, Ph.D.
Assistant Professor
Email: bonner@sfsu.edu
Location: BUS 349
Robert Bonner, Ph.D. is an assistant professor of management in the Lam Family College of Business. Robert currently teaches the Seminar in Business Policy and Strategic Management (BUS 690) course and has published his primary pedagogical approach in the Journal of Strategic Management Education. His research explores the microfoundations of strategy with a focus on the antecedents and outcomes of gender and diversity in the upper echelons of organizations. Robert earned his Ph.D. in Management and Organization Studies from the University of Texas at San Antonio.
Education: 
B.B.A., Marketing and Management, Texas Lutheran University
M.B.A. Entrepreneurship and Leadership, Texas Tech University
Ph.D., Management and Organization Studies, University of Texas at San Antonio