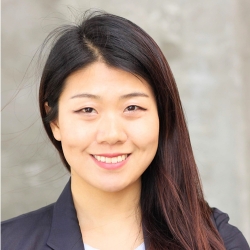 Nara Jeong, Ph.D.
Assistant Professor
Email: narajeong@sfsu.edu
Location: BUS 343
Office Hours:
Tue:
3:00 pm - 5:00 pm, 11:30 am - 12:30 pm
Zoom, On Campus
Nara Jeong is an assistant professor of management at San Francisco State University. Her primary research focuses on how strategic leadership and corporate governance structure influence firm engagement in corporate social responsibility. She received her Ph.D. in management from Washington State University.
Education: 
Ph.D., Washington State University (Major: Strategic Management; Minor: International Business) 2017
M.S., Korea University (Major: Management) 2012
B.B.A., Korea University (Major: Business Administration; Political Science) 2009
Research Interests: 
Corporate Social Responsibility, CEO Political Orientation, CEO Tenure, Social Entrepreneurship, Diversity Management
Honors and Awards: 
College of Business Research Productivity award, San Francisco State University, Spring & Fall 2021
College of Business Grant Award (Funding for exemplary discipline-based research), San Francisco State University, 2019-2020
Affordable Instructional Materials Initiative (AIM) award, San Francisco State University, 2018