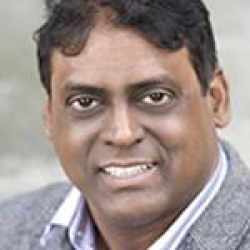 Mahmood Hussain, Ph.D.
Associate Professor
Phone: (415) 338-6290
Email: hussain@sfsu.edu
Location: BUS 203A
Office Hours:
Wed:
10:30 am - 12:30 pm, 4:30 pm - 6:30 pm
Online, BUS 203A
Mahmood Hussain joined San Francisco State University in fall 2002. He received his Ph.D. in economics from the University of Colorado at Boulder in 2000.
His background includes professional experience in marketing research and an M.B.A. degree. He also taught at the Leeds School of Business, University of Colorado at Boulder prior to joining SF State.
His current teaching interests are marketing management and strategy, marketing research, consumer behavior, and international marketing.
Education
M.B.A. (1990), Institute of Business Administration, University of Dhaka
M.A. (1994), University of Hawaii at Manoa
M.A. (1996), University of Colorado at Boulder
Ph.D. (2000), University of Colorado at Boulder
Research Interests
Marketing Decision Support Systems
Online Consumer Behavior
Internet Marketing
Marketing in Developing Countries
Marketing Innovations
Honors and Awards
Dean's Intellectual Contribution Fund, CoB, SFSU (2003)
Vice President's Assigned Time, SFSU (2003)
Eric Bovet Fellowship for Outstanding Research, UC Boulder (2000)
University Fellowship Award for outstanding academic qualifications (1994 and 1996)
Asian Development Bank Scholarship (1992-94)
Vice Presidents's Affirmative Action Award, SFSU (2004)
Business and International Education Program Grant, USDOE, 2005-2007 (April 2005)
Professional Associations
Atlantic Marketing Association
Amarican Marketing Association