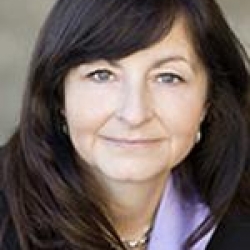 Judi Strebel, Ph.D.
Professor
Phone: (415) 338-1452
Email: strebel@sfsu.edu
Location: CA 8
Office Hours:
Tue:
10:00 am - 12:00 pm
Zoom
Thu:
10:00 am - 12:00 pm
Zoom
Faculty Site URL: https://faculty.sfsu.edu/~strebel/
Judi E. Strebel joined us in fall 2000 as an assistant professor. She had taught for three years at the University of Arizona after receiving her Ph.D. from the University of California at Berkeley. She teaches marketing and marketing research, which complement her research in marketing models and purchase behavior in high tech industries.
Education: 
Ph.D., University of California, Berkeley