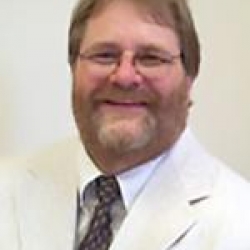 Joel Nicholson, Ph.D.
Professor
Phone: (415) 338-7017
Email: ibus2jdn@sfsu.edu
Location: BUS 347
Office Hours:
Mon:
2:00 pm - 4:00 pm
Zoom
Wed:
2:00 pm - 4:00 pm
Zoom
Faculty Site URL: https://faculty.sfsu.edu/~ibus2jdn/
Professor Nicholson is a full Professor at San Francisco State University. He received his Ph.D. from the Florida State University and his M.B.A. from Gonzaga University.
His main research focus is on cross-cultural and comparative management; specific research interests include acculturation, expatriation, repatriation, global leader development and the varying influence of culture on business behavior across nations. His long term focus is on Latin America, specifically on Mexico and the North American Free Trade Agreement. He has several dozen refereed publications and serves on various academy and journal review boards. Fluent in Spanish, Professor Nicholson has served for many years as a Fulbright Senior Specialist on Latin America.
Professor Nicholson began his teaching career over 30 years ago, teaching in and directing an English as a Second Language (ESL) program for Vietnamese refugees at Central Washington University, where he received his B.A. in Spanish with a minor in German. He taught Spanish at Washington State University for two years where he studied graduate Spanish and French language and literature. Professor Nicholson subsequently served for a decade as the Director of International Student Programs at Gonzaga University (Jesuit) where he founded and directed another ESL Program.
He taught Strategic Management, Organizational Behavior, Human Resource Management and Introduction to Management courses in business at the Florida State University for four years before joining Illinois State University. At Illinois State, he served as the Academic Director of the interdisciplinary International Business major and also served as Director of the Business Study Abroad Programs in France, England, Germany and Mexico. He was awarded his first tenure iand promoted to Associate Professor at ISU in 1995. While at ISU, Professor Nicholson founded and directed the Summer International Business Institute (SIBI) which brought together students from all over the world to study International Business (a reverse study abroad program which had ISU sutdent particpants). The SIBI students nicknamed him "Papa Joel".
Professor Nicholson joined SFSU as Chair of the Department of International Business in 1996. He was awarded his second tenure and promoted to Full Professor in 1998. Professor Nicholson teaches at both the undergraduate and graduate level.
He currently teaches online mega-sections of International Business and Multicultural Relations and has taught other courses in International Business, Strategic Management, Global Strategic Management, Global Leader Development, Doing Business in Latin America, and International Human Resource Management.
Education: 
2 Years Grad Spanish & French Lang & Literature (1978), Washington State University
B.A. (1976), Central Washington University (Spanish with minor in German)
M.B.A. (1986), Gonzaga University
Ph.D. (1991), The Florida State University
Research Interests: 
Global Leader Development
Comaprative Cognition -- Values, Beliefs, Attitudes and their Differential Influence on Behavior across Cultures
International Human Resource Management
Regional Economic Integration -- NAFTA
Comparative Management -- Latin America (Chile, Venezuela, Mexico); Asia (China) and the U.S.A.
Doing Business in Latin America
Expatriate Training -- Sojourner Acculturation
Culture -- National, Regional, Ethnic, Professional, Corporate
Creativity in Education -- Online and Mega-Section Delivery
Honors and Awards: 
Sabbatical Leave: Competitive, Longitudinal Study of Nafta(Spring, 2002)
Recognition of Outstanding Service to the Int'l Student Commununity (1997-1998)
Recognition for Outstanding Contributions to Teaching (1997-1998)
Celebration of Scholarship and Creative Activities Recognition (November, 1996)
The Thunderbird Award for Most Outstanding Applied Paper (1995)
The Irwin Distinguished Paper Award (1994)
The Irwin Distinguished Paper Award (1993)
Best Paper Award--Journal of The American Academy of Business (December, 2001)
Teacher of the Year -- Management Department Illinois State University (1992-1993)
Outstanding Service Award -- Management Department Illinois State Univ (1992-1993)
Outstanding Service Award -- Management Department Illinois State Univ (1992-1993)
Excellence in Teaching Award -- Florida State University COB (1989)
Phi Kappa Phi -- National Honor Society Member (1976-Current)
Sigma Iota Epsilon -- Honorary Management Fraternity FSU (1986-1990)
Phi Beta Delta -- Honor Society for International Scholars SFSU (1996-Current)
Doctoral Consortium in International Mgmt -- Academy of Mgmt (1989)
Selected Jr Faculty Consortium in Internationa Mgmt -- Academy of Mgmt (1995)
Doctoral and New Faculty Consortium in Int'l Mgmt--Southern Ac of Mgmt (1989)
Doctoral Fellowship in Business Administration -- Florida State Univ (1986-1989)
Most Influential Faculty Member to ISU Most Outstanding Student (1996)
Most Influential Faculty Member to ISU Foundation Award Student (1996)
Most Influential Faculty Member to ISU Outstanding Junior IBUS Student (1995)
Most Influential Faculty Member to Most Outstanding MBA Student (1993)
Most Influential Faculty Member to Outstanding Student Athlete (1992)
Most Influential Faculty Member to ISU Most Outstanding Student (1992)
Teacher of the Year -- Lam Family College of Business
Professional Associations: 
The Academy of International Business
The Academy of Management -- International
Cognition & HRM Divisions
Business Association of Latin American Studies