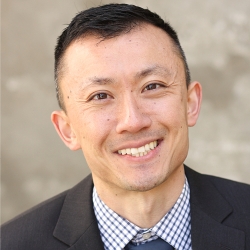 Jeffrey Chun, M.A.
Assistant Dean
Phone: (415) 338-7097
Email: jeffchun@sfsu.edu
Jeff Chun joined the Lam Family College of Business in 2008 as the assistant director of student services for the Executive MBA Program. He went on to manage academic advising for the Graduate Business Programs before starting his role as the assistant dean in summer 2015. He earned his Bachelor of Arts in Sociology from UC Berkeley, and his master's degree in higher education administration from the University of Michigan, Ann Arbor.
Research Interests: 
B.A. in Sociology, University of California, Berkeley
M.A. in Higher Education Administration, University of Michigan, Ann Arbor