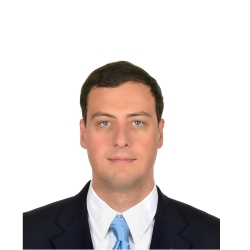 Ian M. Dunham, MBA, Ph.D.
Associate Professor
Email: iandunham@sfsu.edu
Location: BUS 344
Office Hours:
Mon:
6:15 p.m. - 7:00 p.m.
BUS 334
Tue:
3:15 p.m. - 5:30 p.m.
BUS 344
Department
Center for Ethical and Sustainable Business
Management
Ian M. Dunham, MBA, Ph.D., is Associate Professor of Business and Society / Environmental Sustainability in the Management Department in the Lam Family College of Business. He teaches courses in responsible business, environmental sustainability, and innovation at the undergraduate and graduate levels.
Courses Taught
The Greening of Business (BUS 450)
Business and Society (BUS 682)
Innovation for Sustainability (MGMT 858)
Business Ethics, Society, and Sustainability (BUS 884)
MBA Independent Study (MGMT 899)
Service Activities
Center for Ethical and Sustainable Business (CESB)
University Budget Committee
Academic Senate
Education
B.A., University of Colorado at Boulder
M.A., Temple University
M.B.A., University of Oxford
Ph.D., Temple University