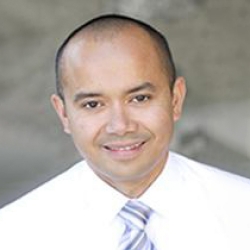 Ian Clark Sinapuelas, Ph.D.
Professor
Phone: (415) 338-6282
Email: sinapuel@sfsu.edu
Location: BUS 209F
Office Hours:
Mon:
11:00 am - 3:00 pm
Zoom
Ian Sinapuelas was awarded a Ph.D. in marketing from Purdue University in May 2007. His teaching experience includes MBA-level marketing management at the German International Graduate School of Management and Administration in Hanover, Germany, as well as several business courses during his time at Purdue.
Education: 
B.S. in Mathematics (1995), Ateneo De Manila University
M.S. in Economics (2000), Purdue University
Ph.D. in Marketing (2007), Purdue University