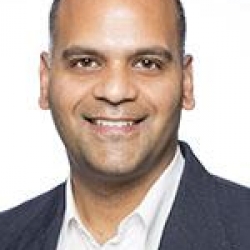 Geoff Desa, Ph.D.
Professor
Phone: (415) 338-7490
Email: gdesa@sfsu.edu
Location: BUS 353
Office Hours:
Wed:
2:00 pm - 4:30 pm
Online by appointment
Thu:
2:00 pm - 2:30 pm
On campus- By appointment only
Department
Center for Ethical and Sustainable Business
Management
Geoff Desa is a professor of management at the Lam Family College of Business. He is a member of the Sustainability Group within the Lam Family College of Business and teaches business and society, strategic management, and social entrepreneurship. Geoff's research examines resource mobilization and venture development in the technology and social entrepreneurship sector. He earned his Ph.D. in business from the University of Washington in Seattle with emphases in technology entrepreneurship, strategic management, and public affairs. Prior to that, Geoff worked at Novera Optics and at Hewlett Packard as an optical engineer. He earned his M.S. in electrical engineering from Stanford University. He is on the board of the Common Data Project, a technology social venture engaged in information technology privacy.
Education: 
Ph.D. in Business from University of Washington, Seattle
Honors and Awards: 
Lam-Larsen Distinguished Teaching Professorship Award (2021-2023)