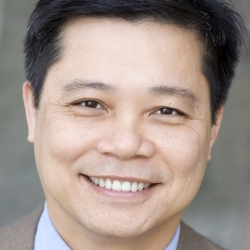 Foo-Nin Ho, Ph.D.
Professor
Fall 2023 Office Hours- On Leave
Phone: (415) 338-6287
Email: fho@sfsu.edu
Location: CA 258
Office Hours:
Mon:
12:30 p.m. - 1:30 p.m.
Spring 2023
Foo-Nin Ho has been a professor of marketing at San Francisco State University since 1993. He received his Ph.D. from the University of Mississippi and his teaching interests include marketing research and consumer behavior. Currently, Professor Ho teaches both graduate and undergraduate marketing research and consumer behavior.
His research areas include ethics, health care marketing, ethnic marketing, international business and consumer behavior. His research has been published in the Journal of the Academy of Marketing Science, Omega, Journal of Healthcare Marketing, Journal of Business Ethics, Journal of Marketing Theory and Practice, Journal of Consumer Marketing, Journal of Promotion Management, Journal of Travel and Tourism Marketing, and others.
Education
Ph.D., University of Mississippi