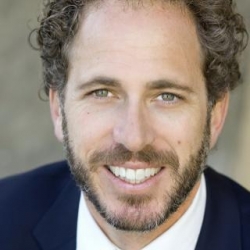 Eric Lamm, Ph.D.
Professor
Phone: (415) 338-7485
Email: ericlamm@sfsu.edu
Location: BUS 339
Eric Lamm is Professor of Management in the Lam Family College of Business at San Francisco State University. Dr. Lamm earned his Ph.D. from the Carroll School of Management at Boston College. His main areas of interest are job attitudes, teams, and organizational change. Dr. Lamm's research has recently appeared in academic outlets including Group and Organization Management, Employee Relations, Journal of Business Ethics, Journal of Leadership and Organizational Studies, and Organization & Environment.
Before entering the world of academe, Dr. Lamm learned about organizational change first-hand as the senior speech-writer for the CEO of an international organization in Washington D.C., undergoing a full transformation to privatization. His travels for study, work, and pleasure, have brought him to over 60 countries across 5 continents.
Education: 
Ph.D. (2007), Boston College
M.S. (2004), Boston College
B.A. (1996), Brandeis University
Research Interests: 
Job Attitudes
Teams
Organizational Change
Professional Associations: