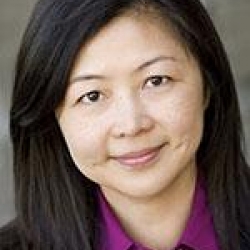 Deanna Wang, Ph.D.
Professor, Department Chair
Phone: (415) 338-2397
Email: wangh@sfsu.edu
Location: CA 262
Office Hours:
Mon:
10:00 am - 2:00 pm
Fall 2022 in person and zoom
Professor Wang enjoys teaching marketing research and international marketing. Her current research interests include pharmaceutical marketing, retail management, corporate social responsibility and application of Bayesian models to marketing problems. Before joining academia, she was a research manager for Procter and Gamble, Asia.
Education
Ph.D. (2003), Purdue University