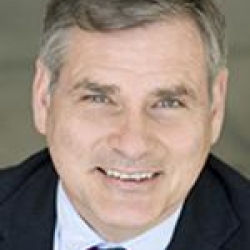 Bruce Robertson, Ph.D.
Retired Associate Professor
Bruce Robertson joined us in fall 2001 as an assistant professor. He received his Ph.D. from the University of Cincinnati where he taught Internet marketing and marketing strategy. His research interests include the effects of incorporating new information into existing knowledge structures and how the process affects our perceptions.
In addition, Professor Robertson has worked with the financial services industry at the national level developing research priorities and using social network analysis to help understand sales manager performance.
Professor Robertson brings with him a wide range of professional experience including experience as a commodities broker and a national sales manager.
Education: 
B.B.A. (1984), University of Toledo
M.B.A. (1996), University of Toledo
Ph.D. (2001), University of Cincinnati
Honors and Awards: 
Academy of Marketing Science "Outstanding Marketing Teacher Award" 2011.