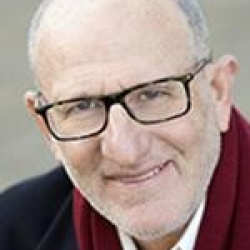 Bruce Heiman, Ph.D.
Chair, Professor
Phone: (415) 405-0596
Email: bheiman@sfsu.edu
Location: CA 257 / DTC 606
Office Hours:
MONDAYS:     10:30am - 02:30am
Office Hours are held in-person, in CA 257. Please email the instructor to schedule an appointment.
Professor Heiman's education includes an A.B. in Psychology from Stanford (1981); an M.S. from Stanford in Mechanical Engineering, Product Design (1983); an M.B.A. from Universiteit Nijenrode, NL (1990); and a Ph.D. from UC Berkeley Haas School of Business (Business and Public Policy, 2002). He has published in a substantial number of academic journals and conference proceedings as well as refereed books. He has served for five years as Chair of the Lam Family College of Business Graduate Curriculum Committee, and President of the SF State Friends of the JPL Library, a non-profit that supports the Library at SFSU.Prof. Heiman's research interests include international aspects of creativity and innovation. Within this realm, his interests include design thinking in firms, transaction cost economics, and its application to international aspects of problem finding and solving in organizations.
In addition to work at SF State, Prof. Heiman has taught as a faculty member at Stanford Center for Professional Development, UC Berkeley (Visiting Assoc. Prof.), Universiteit Maastricht, NL (Faculty of Economics), Universiteit Nijenrode (NL), University of San Francisco Masagung School of Management, St. Mary's College, University of Oulu (Finland), and Lappeenranta University of Technology (Finland). Prof. Heiman has over 20 years experience working full time in firms, or consulting in strategic management, with an emphasis on early-stage innovation processes. He has extensive experience teaching MBA, Undergraduate,Executive MBA, and Certificate Program students. Classes taught include Innovation and Entrepreneurship (UCB), Doing Business in Europe, Global Strategic Management, Creativity Skills for Global Managers, International Business Environment Analysis (SFSU), Statistics and Math for MBA Students (USF), and Cross-Cultural Creativity (SFSU). Prof. Heiman also teaches IBUS 130: Globalization and Business in the 21st Century, a large online undergraduate course. He has extensive experience designing and implementing hybrid and fully online courses. He speaks English (native), Dutch (advanced) and French (elementary).
Education: 
A.B. in Psychology (1981), Stanford University
M.S. in Mechanical Engineering, Product Design (1983), Stanford University, Engineering (Prod. Design)
M.B.A. (1991), Nijenrode University, Netherlands
Ph.D. in Business and Public Policy (2002), University of California, Berkeley
Research Interests: 
International aspects of Innovation and creativity
International Strategic Alliances & JVs
Management of creativity and technology in a globalized world
Knowledge sharing internationally
Problem discovery (finding, choosing)
Problem Solving
Ad hoc processes and dynamic capabilities in organizations
Main Theoretical Focus:
Transaction cost economics
Microfoundations Theory
Problem-solving perspective
Social networks
Strategic fit
Evolutionary economics
Dynamic Capabilities
Value creation processes versus value capture
Area Specialties:
Europe, especially western Europe and increasingly eastern-/transition- European economies
EU and European social, economic and political integration/disintegration
Languages: Dutch (near fluent), French (intermediate)
Design Thinking in individuals, teams, and organizations
Main empirical tools/methods: Surveys, interviews, content analysis, public data, discrete choice analysis, multiple regression, network analysis 9 (SNA, Cluster, MDS), non-parametric statistics, path analysis