Case Development Workshop
Friday, April 08, 2022
Event Time
01:00 p.m. - 04:00 p.m. PT
Contact Email
lihua@sfsu.edu
Overview
Organized by Lam-Larsen Emerging and Developing Economies Initiative
Lunch (and social time) will be provided starting from 12 noon to 1 pm.
The submission deadline is extended to Sunday, March 13, 2022.
Objectives
This workshop is designed for anyone who is interested in writing teaching cases and publishing them in peer-reviewed case journals. Through the workshop, we hope to promote pedagogical and teaching research, boost collaboration across departments, and enhance pedagogical quality and curriculum development.
Agenda
1 pm – 2:00 pm: How to write and where to publish a case in peer-reviewed case journals?
2:00 pm – 2: 15 pm: Social time
2:15pm – 3:45 pm: Concurrent sessions with different tracks
3:45 pm – 4 pm: Conclusion
This workshop is structured with three tracks:
Track 1: Please submit 1-2 pages of possible potential ideas and why you think the ideas are interesting.
If you are new to writing and publishing a case study or need a new idea to write a case, then this track will introduce you to case writing structure, review, and publication. You do not need to have a case idea already, but it is encouraged to attend with some thoughts about interesting business situations, academic frameworks, or curriculum gaps that a case could facilitate deeper understanding. If you wish to have a specific case topic, we are happy to provide you with a few ideas and may be able to help you find collaborators. You can then start to brainstorm with your colleagues on how to start with the case-writing. Please feel free to email Matthew Fisher (mfisher19@mac.com) to discuss possible case topics.
Track 2: Submit a case-writing proposal, or an unfinished draft
This track is structured for those that have a case study idea in mind and are in the early/mid stages of development. You can get peer feedback for structuring the case and focus. Additionally, coauthors may be identified and matched to facilitate progress and promote cross-departmental/college collaboration.
Track 3: Submit a case draft
If you have a case that has reached the draft stage, then submission to this track will result in an early review of the case and teaching notes for feedback from colleagues to get it ready for submission. Additionally, cases near ready for submission to a journal may find colleagues willing to test the case in the classroom for additional feedback.
Please email your submission to Matthew Fisher at mfisher19@mac.com and copy it to Lihua Wang (lihua@sfsu.edu) by February 27, 2022.
The Lam Family College of Business welcomes persons with disabilities and will provide reasonable accommodations upon request. If you would like reasonable accommodations for this event, please contact the Lihua Wang at lihua@sfsu.edu as soon as possible so your request may be reviewed.
Upcoming Events
Friday, December 08, 2023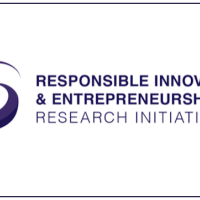 Friday, February 23, 2024