Purpose
The Business Advisory Council supports the dean and the Lam Family College of Business in fundraising, business and corporate engagement opportunities, and general promotion in support of the mission of the college.
Specifically, the council enables effective partnerships between the business community and the college in integrating business education with real-world innovations, developing a pipeline for student careers and faculty research, and developing sources of investment in support of the goals of the college.
Composition
The advisory council shall be comprised of individuals appointed by the dean of the Lam Family College of Business. Every effort will be made to ensure that membership of the council reflects the diversity of the college, the campus, the region, and the State of California.
Generally, members are selected based on their status and experience as senior-level executives, business leaders/owners, entrepreneurs or community leaders. Each member is expected to contribute time, talent, and financial support. The Council will have alumni representation, although no set proportion of alumni is required.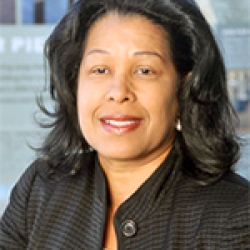 Kimberly Brandon (B.A., '84)
Commissioner President, Port of San Francisco
Kimberly Brandon graduated from San Francisco State University, Class of 1984. She is currently the senior vice president/wealth adviser at Morgan Stanley. She has served on the San Francisco Port Commission since 1997.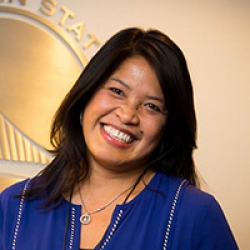 Jennifer Cabalquinto
Special Advisor, Golden State Warriors
Jennifer Cabalquinto is the Chief Financial Officer (CFO) of the Golden State Warriors. In this role, she oversees all day-to-day and long-term financial planning and accounting for the organization. With over 25 years of finance leadership experience in a variety of start-up, turnaround, and high growth business environments, Cabalquinto most recently served as Vice President and Chief Financial Officer for Universal Studios Hollywood from 2007-2013.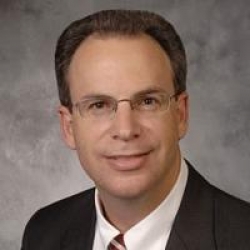 Bill Cecil
Scouting Director, State Farm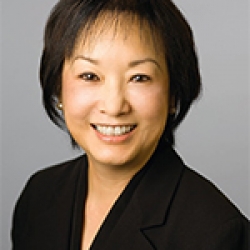 Loretta Doon (B.A., '73)
Retired CEO, California Society of CPAs and California CPA Foundation
SF State Alum
Loretta Doon is the chief executive officer for the California Society of CPAs and Cal CPA Education Foundation. She has been recognized by Accounting Today as one of the most influential persons in accounting and has been named by the San Francisco Business Times as one of the most influential women in business. She holds a master's degree in education from San Francisco State University and a bachelor's degree from the University of Hawaii. She has an active CPA license in the state of California.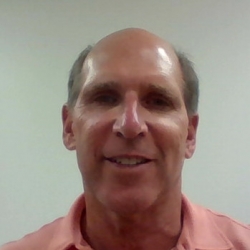 Jeff Drimmer (B.S., '83)
Retired, Head of Logistics, Farmers Business Network
SF State Alum
Accomplished senior level global logistics leader with over 40 years of management experience encompassing international/domestic transportation and logistics, distribution operations, procurement, and strategic sourcing.  Experienced in multiple manufacturing industries including food (Nabisco/Clif Bar), chemicals (Ecolab), technology (Intel) and healthcare/pharmaceuticals (McKesson Corporation) as well as consulting for distribution organizations globally.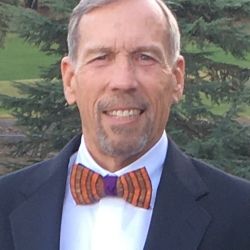 Bruce Kern (B.A. '68; MBA, '74)
Retired Executive Director
East Bay Economic Development Alliance
Bruce Kern has over 40 years' experience in community planning and economic development serving in executive positions in state and local government.
He served as research and planning director for Alameda County's Social Services Agency and Regional Criminal Justice Planning Board, after which he held several senior leadership positions within the County.
In 1990 Mr. Kern became the founding Director of the East Bay's Economic Development Alliance representing 150+ member organizations. Comprised of community leaders, the organization continues to this day to serve as the regional voice and networking resource for strengthening the East Bay's economy. After retiring in 2010, Mr. Kern has continued to give back to the community and to his profession. He currently serves on the Board of the California Association for Local Economic Development and is the past Chairman of the California Academy for Economic Development (CAED) providing professional development resources and access to valuable technical assistance for community development leaders.
He also serves as Vice Chairman of The Corporation for Manufacturing Excellence (MANEX) serving manufacturers in the Greater Bay Area and is a member of the East Bay Regional Parks Foundation Board of Directors.
In 1998, Mr. Kern was the recipient of the "Golden Bear Award" for his outstanding contributions to the economic development profession in California, and for five years was a lecturer of community planning at the University of California – Berkeley
He holds a B.A. (Finance) and completed graduate studies in Economics from San Francisco State University.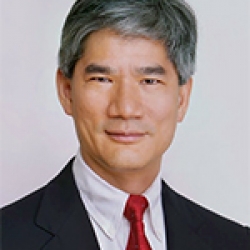 Gilman Louie (B.S., '83)
Partner, Alsop Louie Partners
Gilman Louie is a partner of Alsop Louie Partners, a venture capital fund focused on helping entrepreneurs start companies. He is also the founder and first CEO of In-Q-Tel, a private nonprofit venture capital firm that invests in private companies on behalf of a wide range of United States intelligence agencies. He serves as a member of the board of directors of the Markle Foundation and is chairman of the board of the Federation of American Scientists. Gilman is a graduate of San Francisco State and an adviser to the US intelligence community.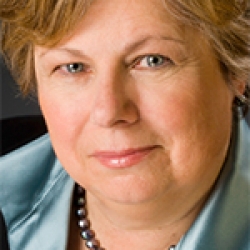 Nanette Lee Miller (M.A., '71)
Retired Equity Partner, Marcum LLP
Nanette Lee Miller serves as Marcum LLP's West Coast Partner-In-Charge of Assurance Services and Co-National Leader of its Lesbian, Gay, Bisexual, Transgender (LGBT) and Non-Traditional Family Practice. Marcum is a top 15 national CPA firm. Ms. Miller was the 2010 recipient of the AICPA/CalCPA Women to Watch - Experienced Leader Award and earlier this year, for a second time, she was named one of the Most Influential Women in Business by the San Francisco Business Times. She has served on many San Francisco not for profit boards and audit committees.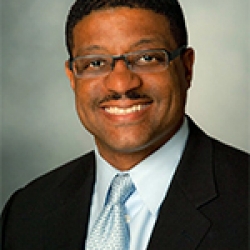 Okorie Ramsey (B.S., '92)
Vice President, Finance Compliance Officer & SOX, Kaiser Permanente
Okorie L. Ramsey serves as the Vice President, Finance Compliance Officer & SOX of Kaiser Permanente. In this role, Mr. Ramsey is developing and implementing an accountable and comprehensive finance compliance program to support Kaiser Permanente's Finance Organization in adherence with applicable federal and state laws, regulations, internal policies and standards to enhance the Kaiser Permanente Finance organization compliance environment. Mr. Ramsey serves on several non-profit boards including the Board of Trustees for the California Society of Certified Public Accountants Education Foundation, the Accounting Career Awareness Program, the American Institute of Certified Public Accountants Council and LIFE Courses, Inc.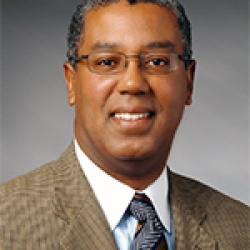 Joel R. Redmon (B.S., '81)
Senior Pastor, Church of the Valley
Retired Regional Director, MetLife
Joel R. Redmon is managing director for MetLife–Real Estate Investments in the San Francisco regional office. He earned his bachelor's degree with a concentration in accounting from San Francisco State.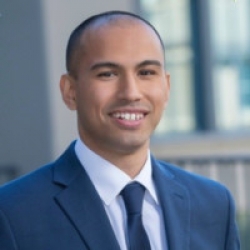 Mohamed Saber (B.S., '12)
Senior Consultant, EY-Parthenon
Mohamed currently works in EY-Parthenon's Transaction Strategy and Execution practice supporting Financial Services clients. He has worked in Consulting and Financial Services for more than 8 years. His previous experience includes Consulting at Bain and Company, interning in TSE for Ernst and Young - Parthenon, Strategic Planning for BNP Paribas / Bank of the West and Analytics at MUFG Union Bank. When he is not working, Mohamed enjoys exercising and spending time with his wife and son.
He holds an MBA from UC Berkeley and a Bachelors in Finance from San Francisco State University.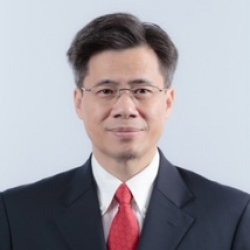 Pramukti Surjaudaja (B.S., '85)
President Commissioner, Bank OCBC NISP Tbk PT
Pramukti Surjaudaja has been in banking for more than thirty years. He has held positions as Managing Director and President Director before stepping into his current role as President Commissioner of Bank OCBC NISP in Indonesia. His prime responsibility is as the chairman of the bank's supervisory board. Furthermore, he has held a position as non-executive Director in OCBC BANK Singapore since 2005. Other than in banking, he sits as a Commissioner in Biotest Medical Laboratory. In honor of his career and work, he was awarded top management awards such as "Best CEO" and "Most Prominent Banker" awards in Indonesia.
Mr. Surjaudaja also serves on the boards of several nonprofit and education organizations including ASEAN Council member in INSEAD, Board of Trustee member in Karya Salemba Empat educational foundation, and Deputy Chairman of Supervisory Board for Indonesian Overseas Alumni.
Mr. Surjaudaja received his BS degree in Banking and Finance from San Francisco State University in 1985. Following SF State, he pursued higher education receiving a MBA from Golden Gate University in 1986.
He currently lives with his family in Jakarta, Indonesia.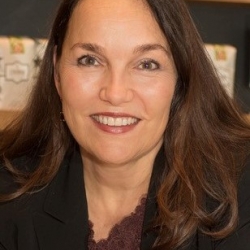 Clarice Turner (B.A. '85; MBA, '90)
President, Joseph Phelps Vineyards
As president of Joseph Phelps Vineyards, a family-owned winery crafting world class estate wines since 1973, Turner is responsible for executing the company's mission to ensure its long-term growth and sustainability.
Prior to joining Joseph Phelps Vineyards, Turner was chief executive officer of Boudin Bakeries, and has held executive leadership positions with Starbucks Coffee Company, YUM! Brands and PepsiCo.  She has developed a well-versed business perspective from her vast management experience in the consumer products, foodservice and hospitality, and the wine and spirits sectors.  A gifted strategic thinker, she has a keen ability to anticipate, recognize and develop hidden opportunities, create innovative and successful solutions while taking calculated risk to drive positive business outcomes.
Turner earned her MBA concentrating in International Business and a BA in Geology from San Francisco State University. She also attended Fudan University in China. Turner is distinctively poised to understand the role different cultures play in shaping inclusivity and diverse thought.  As a result, she has made it an imperative to be a member or lead Diversity and Inclusion efforts at every company she has worked for.  Her committees have led increased supplier diversity, development of performance goal metrics for all organizational levels and have commissioned extensive cross-cultural training programs.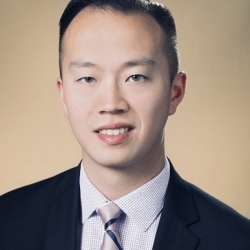 Wesley Wong (B.S., '12)
Securities Litigation Attorney
Wesley Wong is an investors rights attorney who assists in the development and prosecution of securities class action cases. He has experience handling all stages of litigation, including trial.
Prior to law practice, Wesley worked in a variety of roles in business, banking, FinTech, and regulatory compliance. From 2016 to 2017, Wesley served as a board member for the Risk Management Association's Golden Gate Chapter.
When not practicing law, Wesley produces films. Wesley enjoys applying his business and legal experience in the entertainment industry and acts as the executive producer for a small, local production company called NYW Media. He is also an investor and stakeholder in several business ventures in the restaurant and real estate industry.
Wesley received his law degree, with a business concentration, from the University of San Francisco School of Law in 2016, and received a finance degree, cum laude, from San Francisco State University in 2012. He is a San Francisco native.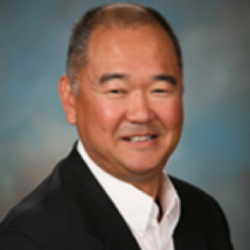 Tim Yamauchi
Principal, Inside the Mountain Consulting
Active in the community, Yamauchi serves on the boards of the Sacramento Asian Pacific Chamber of Commerce and on the California Asian Chamber of Commerce. He is a Senior Fellow of the American Leadership Forum, Mountain Valley Chapter, and serves on the Wells Fargo Community Board of Advisors. In 2009 he was selected as CFO of the Year by the Sacramento Business Journal. Yamauchi holds a Master of Business Administration degree from Harvard University and is a certified public accountant (inactive status) with previous experience at a Big Four accounting firm (formerly Coopers and Lybrand), now PricewaterhouseCoopers.