We invite the SF State family and extended community at large to join us each year for diverse thought, inspiration, and celebration of Entrepreneurship at SF State. This annual symposium was founded with the mission to encourage the entrepreneurial spirit, develop entrepreneurial skills and strengthen the entrepreneurial network between SF State, our local communities, and industry.
Join us for a full day of discussions, conversations, and networking opportunities with leading entrepreneurs and innovated thinkers from all industries and organizations. In addition, finalists from the 5th Annual Innovation Pitch Competition will present their pitches for over $10,000 in prize money at the Symposium. Come see what the newest entrepreneurial ideas are out of SF State!
This year's theme will focus on how we can better enable under-privileged individuals and communities to innovate and bring their entrepreneurial dreams to a successful realty. Our aim is to inspire our 2022 attendees to 'pay it forward,' and help enable the next generation of innovators and entrepreneurs. Entrepreneurship can be a powerful path to social mobility, and financial security and independence. Together, let's find ways to bring the entrepreneurial dreams of our communities to fruition.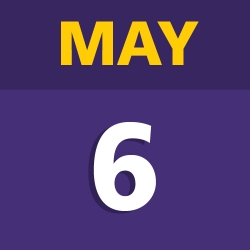 REGISTER NOW!
When: Friday, May, 6th, 2022
Time: 10 a.m. – 4 p.m. PST
Location: Online Livestream from SF State
Symposium Sessions

Eugene Sivadas – Dean, Lam Family College of Business

Sybil Yang – Faculty Director, Innovation & Entrepreneurship Initiative


Matt Greenleaf (Business Administration '19)
Co-Founder & Operating Partner, SF Hacks, Swift Labs, MAGIC Fund
How did a Journalism major end up building a video streaming platform, raise millions in seed funding, and exit to a buyout within a couple of years after graduation? Well, it takes long walks in the quad, cool roommates, and a whole lot of passion. How is it that his roommate helped to co-found a venture capital fund right out of State? Sit in on our conversation with Lan Paje and Matt Greenleaf as we explore what enabled them to innovate, hustle and succeed from their campus dorm room.

Discover the stories behind how a young Kenyan immigrant followed her love of science from the health care industry to founding the first Kenyan-American winery in the U.S., opening the first Black-owned wine tasting room in Alameda County, and even starting an alcohol distribution company to open market access for minority-owned beer, wine, and spirits brands, and small-batch artisans. Her most recent project? Creating a wine-incubator program to pay it forward to underrepresented vintners and winemakers.

Evan Kidera, (Asian American Studies & Business Administration '04, MBA '13)
Co-founder, Señor Sisig

Everyone wants to open a restaurant. The essence of hospitality, comfort and familiarity of food and the dream of community draws tens of thousands of entrepreneurs every year. Evan Kidera co-founded Senor Sisig – a concept that has grown from a single food truck to a multi-unit fast casual staple of the Bay Area. Now Evan's paying it forward as a mentor to Toriano Gordon at Vegan Mob.  Join us in conversation, to learn more about what it takes to find, give, and effectively receive entrepreneurial mentorship.

Host – Nara Jeong, Assistant Professor, Management at SF State
​​​​​​Judges Panel:
Bruno Ceccarelli, Director, Strategic Initiatives & Sr. Program Manager, Union Bank
Nancy Hayes, Angel Investor & Founder, NKH Group
Aaron Chan, State Farm Ventures
Arjang Parsa Vice President of Product Development, ApplyBoard
Steve Vranes (Economics '08), CEO, BoxLunch, Her Universe & Hot Topic
Each year, we invite aspiring entrepreneurs, innovators, and enterprises across the SF State student body to pitch their concepts to a panel of industry experts, investors, and rainmakers. Come watch this year's pitch competition finalists as they vie for seed funding. Audience participation includes a chance to choose a fan favorite concept to receive extra funding.

Host - Lupe Ramos, Assistant Director of Undergraduate Advising, Lam Family College of Business
By day, Lupe helps the students of the Lam Family College of Business pick the right classes and graduate on time. But she is also an expert in artisan tequilas and tequila cocktails! Come join the fun as we learn a little about how to choose it, drink it, and appreciate it. BYOT!

Awards - Nara Jeong, Assistant Professor, Management at SF State

Closing – Sybil Yang
After a judges' deliberation, the results of the 5th Annual SF State Pitch Competition will be announced. Find out which entrepreneurial concepts will take home a combined $10,000 in seed funding this year!
Sponsors
This event is supported in part by the Lam-Larsen Fund for Global Innovation at the Lam Family College of Business. We would like to thank our sponsors, MUFG Union Bank Foundation and State Farm Ventures, for supporting this event.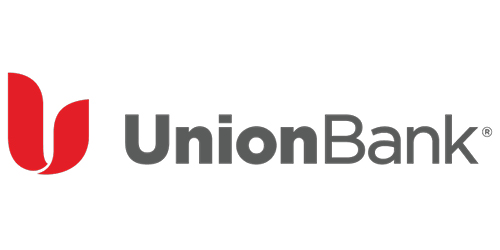 MUFG Union Bank Foundation
MUFG Union Bank Foundation's mission is to make philanthropic investments that expand access to economic opportunity in low- and moderate-income communities specifically in the areas of affordable housing, community economic development, education, human services and the environment.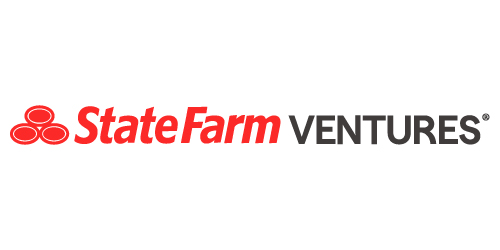 State Farm Ventures
State Farm Ventures empowers innovative companies to create a better future for all. Its goal is to find better ways to meet the needs of its incredibly diverse customer base by investing in companies that disrupt conventional modes of operation to help each of us live smarter and safer lives.
The Lam Family College of Business welcomes persons with disabilities and will provide reasonable accommodations upon request. If you would like reasonable accommodations for this event, please contact Sybil Yang at iefp@sfsu.edu as soon as possible so your request may be reviewed.