The annual Community Engagement Performance Awards were launched in April 2022 to recognize selected faculty of the Lam Family College of Business for outstanding achievements in community engagement activities that have a meaningful and positive impact on a community.
These awards are supported by the Lam-Larsen Fund for Global Innovation established through a generous gift from alum Chris Larsen (B.S., '84), the Lam-Larsen family, and Rippleworks Foundation. The Award Selection Committee consisted of LFCoB faculty members and a community member/alum. Read about this year's award recipients and a few examples of their exceptional community engagement accomplishments:
2022 Community Engagement Performance Awards Recipients
Anoshua Chaudhuri, Ph.D. ($2,500 Award)  – Top Prize
Economics Department Chair and Professor Anoshua Chaudhuri, Ph.D., is the recipient of the Top Prize for Excellence in Community Engagement. Professor Chaudhuri is a teacher-scholar who engages and impacts our community in every aspect of her activities. She has served at the University-level ICCE (Institute for civil and Community Engagement), and she teaches ECON 640 and 840, courses with community engagement baked into their cores. Her students engage in community-based participatory research (CBPR) projects with non-profit community agencies. Anoshua manages and advises on CE research projects that substantially, and positively impact community issues around aging, homelessness, health, problem gambling, and COVID-19's impact on the local community. Her recent work on COVID-19 saw her teamed with the San Francisco Small Business Commission. This work was recognized with a Certificate of Honor for its impact on the San Francisco Community. Her work on the economic impact of COVID-19 on small businesses continues, and some of this work has been accepted for presentation at the American Economic Association Meeting.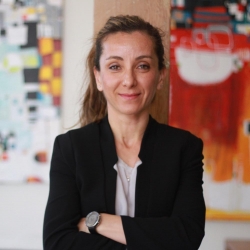 Gulnur Tumbat, Ph.D. ($1,000 Award)
Marketing Professor Gulnur Tumbat, Ph.D., has used her extraordinary experiences in climbing tall mountains (including Everest) to illuminate her students on planning, strategy, leadership, persistence, entrepreneurship, passion, and just plain "thinking big," with respect to goals.  Professor Tumbat has generously donated large swaths of her time, speaking at multiple events on topics such as making decisions in dynamic contexts, breaking glass ceilings, managing uncertainty, and achieving ambitious goals. Through her compelling storytelling and engaging manner, she has inspired many students. Gulnur also routinely engages students with projects involving contact with outside firms and has developed a solid network of contacts in the local business community which she has used to benefit the college, its students, and our graduates. For the past several years, Gulnur has also generously and tirelessly served as Co-Chair of the Graduate Curriculum Committee. Her students receive first-class practical lessons on how to engage with and benefit local communities.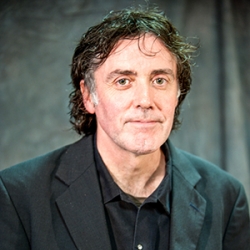 John Logan, Ph.D. ($1,000 Award)
Consider how widely interviewed and quoted the Chair and Professor of Labor & Employment Studies, John Logan, Ph.D., is: he has represented the LFCoB to the world via such outlets as The New York Times, NPR, The Washington Post, The Wall Street Journal, The LA Times, The Boston Globe, Vice Media, The Hill, Bloomberg, BBC News, Reuters, The Associated Press, CNN, Axios, Teen Vogue, Pitchfork, The Guardian, NBC, and CBS. Professor Logan is the face of SF State to many in the news world. Being one of the better-known labor academics with national and California-based unions directly benefits our students, especially our URM students.  Over the past three years, he directly found post-graduation employment for many of our current and former URM students and graduates in Labor Studies at the union or union-related organizations. Prof. Logan served as the "Mayor's Human Rights Appointee" on the City and County of San Francisco Sweatfree Procurement Advisory Group, advising the Office of Labor Standards Enforcement and the Office of Contracts Administration for the city on San Francisco's first in the nation "sweat-free procurement ordinance" (to ensure that garments and uniforms purchased through SF contracts are not made under "sweatshop" conditions). Through his tireless efforts, and extraordinary network, John has benefitted many students' lives in impactful, positive ways.
Quick Links