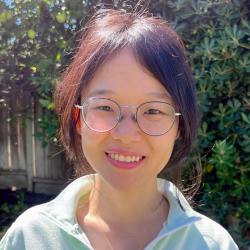 Yiwen Chen, Ph.D
( She/Her/Hers )
Assistant Professor
Email: yiwenchen@sfsu.edu
Location: BUS 304
Office Hours:
Tue:
12:30 pm - 2:00 pm
- Spring 2023 online
Thu:
12:30 pm - 2:00 pm
- Spring 2023 in person
Yiwen Chen is an Assistant Professor in the Marketing Department. She received her Ph.D. in Marketing from the University of Missouri. Before coming to the U.S., she has studied in the United Kingdom and China.
Her research interest is in digital and platform marketing with specific focus on social influencers such as YouTubers and Instagrammers. She has published several papers in various academic journals and presented in several American Marketing Association conferences. In her spare time, she enjoys cooking, hiking, and playing video games.