All SF State undergraduate or graduate students with an innovative business idea or startup are invited to compete in the annual Innovation Pitch Competition. This year, the top three pitches share $10,000 in cash prizes!
Whether your entrepreneurial idea is in the ideation phase or ready for angels and seed, this is a great opportunity to get feedback from seasoned entrepreneurs, investors and business faculty. Put your idea to paper and see if it's got wings to take off! (A little prize money doesn't hurt either!)
☆  $10,000 in Pitch Prize Awards  ☆

| First Place | Second Place | Third Place |
| --- | --- | --- |
| $5000 | $3000 | $2000 |
FINAL RESULTS:
1st  Place - Green Solutions, Heven Kibreab (International Business, '23)
2nd Place - Green Collar Workwear, Dillon Cowell (Apparel Design & Merchandising, '23) 
3rd Place - CurlyCrownz Haircare, Amylah Charles (Broadcast Electronic Communication Arts)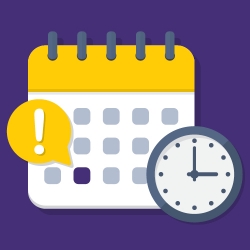 IMPORTANT DATES
Applications Open: Friday, March 17, 2023
Applications Close: Monday, April 17, 2023, 5 p.m. PT
Acceptance Notification: on or before April 24, 2023, 5 p.m. PT
Innovation Pitch Competition Day: Friday, April 28, 2023
How It Works
The founder or co-founder must be a currently enrolled SF State student. The pitch competition is open to business and entrepreneurial ideas and startups from all industries and at any stage in the startup cycle.
Submit an application and pitch deck.
Entries close April 17, 2023, at 5 p.m. PT
All entries will be reviewed, and finalists will be notified via text and email, on April 24thh, before 5 p.m.
Selected entries will be invited to present live, in front of a panel of judges on April 28th, from 1:30 to 3 p.m.
Winners will be announced at the closing ceremony of the Entrepreneurship Symposium on Friday, April 28, 2023, at 3:30 p.m.
The preliminary round of judging focuses on finding a compelling and convincing innovation or entrepreneurial story, based on what is presented on a 10-15 side pitch deck (PDF and PPT files accepted only).
The most successful entries have typically demonstrated:
A clear value proposition for a clearly defined target market
Who is the prototypical consumer of your innovation, and why would they pay for your solution? What problem of theirs does your innovation solve? What need(s) does your innovation fulfill?
A clear explanation of how you are able to solve the consumer's problem
How or why does your solution work? What enables your solution to fulfill customer needs better than anything/anyone else out there?
Traction in the marketplace
Is there demonstrated product-market fit? Do you have evidence that your idea or prototype is desirable to, adopted by, or sought after by a market?
A well-articulated revenue model
How does this innovation generate revenue? What recurring revenues streams are created? Who's paying, and how are they paying for your offering?
A founding team that is set up for success
Does the founding team have the right technical expertise to execute on the innovation? Is this something that the founders will continue to pursue after graduation?
Quick Links to the Entrepreneurship Symposium