The Blockchain Bootcamp at the Lam Family College of Business is open to San Francisco State University graduate students and graduate-level alumni.
This two-day workshop will examine the what, why, where, and how of blockchain technology by breaking down the basics, reviewing the nature of bitcoin, and delving into blockchain's applications across a variety of industries where security and precision are paramount.
Attendees will be instructed by Associate Professor Nitin Kalé, of the Information Technology Program (ITP) and the Epstein Department of Industrial and Systems Engineering (ISE) at the Viterbi School of Engineering, University of Southern California.
Attendees are required to bring their own laptop to the workshop.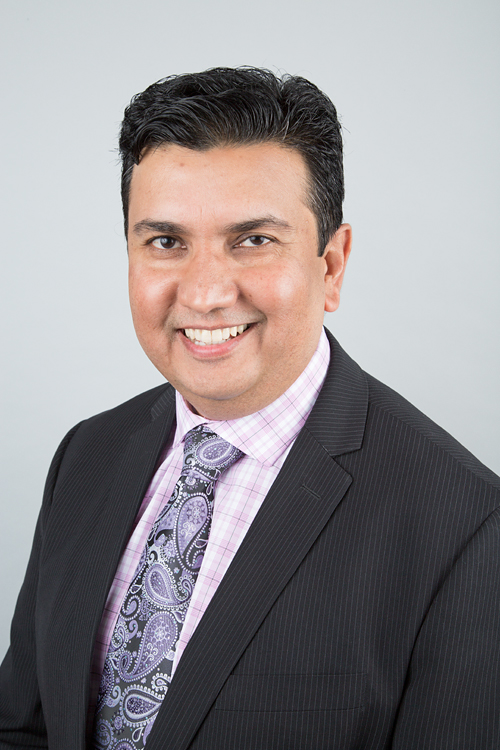 Nitin Kalé
Associate Professor of Information Technology & Industrial and Systems Engineering at University of Southern California
After earning his Bachelor of Engineering from the Birla Institute of Technology and Science in India and Master of Science in Aerospace Engineering from the University of Southern California, Kalé has spent his career teaching programming, interactive multimedia, enterprise resource planning, data analytics, and database design and implementation.
His interest in blockchain, cryptocurrencies, database modeling, and big data led Kalé to develop three successful minors for USC: Enterprise Information Systems, Blockchain, and Applied Analytics, which grew to be USC's most popular minor in 2019.
Kalé is the recipient of the 2016 Majdi Najm Outstanding Service Award from SAP University Alliances, an award honoring his creation of curriculum that ties analytical solutions to the pressing issues current and future leaders are tackling in today's data-driven workplace.
A bitcoin enthusiast, Kalé teaches a class on blockchain and travels extensively to speak on this topic to academic and industry audiences around the globe.
We look forward to seeing you on February 13!
Preliminary Agenda
Be sure to register prior to the event — You won't want to miss this informative and transformational bootcamp!
Day 1: Feb. 13, 2020
8:30–9:30 a.m.  Registration and Breakfast
9:30–10:30 a.m.  Preliminaries
Reading assignment
Today's actors
A story about money
11:45–Noon.  Blockchain Basics
What is Blockchain?
Why Blockchain?
What problem does it solve?
Where is Blockchain?
How does it work?
Noon–1 p.m. Lunch and networking
1–2:30 p.m.  Bitcoin
Genesis
What is cryptocurrency?
Distributed/decentralized
3–5 p.m.  Consensus building
Mining
Bitcoin economy
Storing and using bitcoin
Day 2: Feb. 14, 2020
8:30–9 a.m.  Breakfast and Networking
9–10:30 a.m.  Smart Contracts
Blockchains beyond bitcoin
How else can blockchains be used?
10:45–Noon  Where can we use blockchains?
Choosing blockchain instead of centralized databases
Noon–1 p.m. Lunch and networking
1–2:30 p.m.  Blockchain Use Cases
Public, private, hybrid, consortia blockchains
Hyperledger project
SAP Leonardo Blockchain
2:45–5 p.m.  Final Thoughts
Learn more
Additional resources
Wrap up