Accounting programs prepare students for careers in public accounting, industry, government and not-for-profit.
Our Accounting program was ranked 5th among public universities for salary outcomes in the Wall Street Journal's (WSJ)  2023 "Best College for Your Dream Career in Accounting" ranking list (WSJ subscription required to read the article).
Our Mission
The Department of Accounting provides high-quality accounting education to prepare our diverse students for professional success.  Through our curriculum, we are committed to instilling expertise in the field, an understanding of the business environment, communication skills, integrity, and the capacity to make positive contributions to society.  Our faculty prioritizes excellent teaching and dedication to students and is actively engaged in research and service that advances knowledge and benefits the community. 
Degrees, Minors and Certificates
San Francisco State Scholars Program in Accounting
The San Francisco State Scholars Program in Accounting is a combined program that awards both the Bachelor of Science in Business Administration (BSBA with Concentration in Accounting) and the Master of Science in Accountancy (MSA) degrees. Students receive both the BSBA and MSA degrees when they complete each degree's requirements.
Once admitted, students may take up to four 800-level graduate courses during the undergraduate program and will take the remaining 800-level graduate courses after transitioning into the graduate program. Therefore, students can earn an MSA degree, in addition to a BSBA degree, by spending only one additional year enrolled at SF State (with careful course planning). Moreover, students can save on the total cost of pursuing their MSA degree since the 800-level graduate courses they take during their undergraduate program will be assessed at the undergraduate tuition and fee rates.
Accounting SF State Scholars are highly likely to satisfy all California CPA exam and license educational requirements upon completion of the MSA program. For example, the "Accounting Study" educational requirement for the California CPA license is automatically fulfilled with the MSA degree. Additionally, all courses taken during the MSA program will count toward other California CPA exam and license educational requirements.
The application process is also simplified. For example, GMAT/GRE and recommendation letters are waived. Application instructions are announced at the beginning of each semester to all undergraduate students with Accounting concentration.
For more information about the SF State Scholars Program in Accounting, please visit the SF State Scholars Programs webpage or send an email to the Faculty Coordinator and Associate Professor of Accounting, Min Chen, Ph.D., at mchen11@sfsu.edu.
CalCPA 100% Membership School

San Francisco State University is proud to be designated a California Society of Certified Public Accountants (CalCPA) 100% Membership School.  Through this program, our full-time and part-time students, who have never been a licensed CPA nor achieved a bachelor's degree, are eligible to apply for free student membership to CalCPA. 
CalCPA is dedicated to supporting and advancing the accounting and financial professions by offering its more than 40,000 members a wide range of benefits and services, including networking opportunities, continuing education, industry events, and giving members a voice in shaping accounting standards and practices in California through the legislative and regulatory processes.
SF State Volunteer Income Tax Assistance (VITA) program
Become a student volunteer for the SF State Volunteer Income Tax Assistance (VITA) program
VITA is a national program providing free assistance to low income, elderly, limited English proficiency and disabled individuals who require assistance in preparing their tax returns. The program received top national honors in 2016 and 2017. There are no pre-requisites and experience is not necessary to join. VITA will providing the training and free textbooks. You will learn how to prepare your own tax return and will receive an IRS Certificate of Recognition. Meet new people and bolster your resume! Please email the VITA Site Coordinator for more information.
VITA Program provides valuable experience for student volunteers
"The power of SF State's Volunteer Income Tax Assistance (VITA) program is twofold: One, valuable work and service experience for students, and two, the VITA program gives back to the community in meaningful ways by generating a $1 million in tax refunds to those who need it." - Katie Hetherington, J.D., assistant professor in accounting in the Lam Family College of Business. Read the story.
Recognition
LFCoB Accounting Department recognized as one of the Internal Auditing Education Partnership Participating Programs by the Institute of Internal Auditors
We are proud to announce that in November 2023, the Institute of Internal Auditors (IIA) has recognized the LFCoB Accounting Department as one of the Internal Auditing Education Partnership participating programs (IAEP) under the leadership of Professor Yao-Tien Lee.
Being part of the IAEP signifies that our curriculum is endorsed by the Institute of Internal Auditors (IIA), the global standard for internal auditing education.
This endorsement not only highlights the quality and rigor of our academic offerings but also strengthens our connections within the professional community of internal auditors.
The partnership with the IIA opens numerous doors for our faculty and students alike, providing access to resources, industry insights, and networking opportunities that are invaluable to our ongoing pursuit of excellence in accounting education.
We congratulate Professor Yao-Tien Lee and the entire Accounting Department for their hard work and dedication, which has led to this noteworthy accomplishment.
Stay tuned for upcoming events and initiatives that will arise from this partnership, further enriching our community's academic and professional experiences.
Best Master's in Accounting Programs 2020
Our Master of Science in Accountancy program was ranked by GradReports as #16 on their list of the 25 Best Master's in Accounting Programs in the U.S.A. based on median salary one year after students graduated.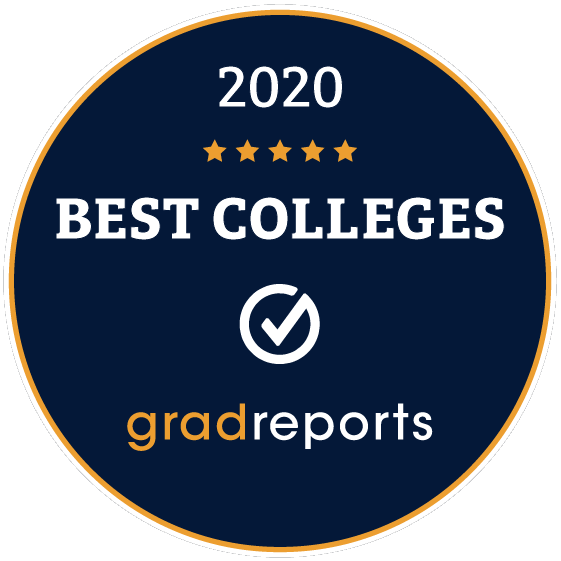 Accounting Student Honor Society
Beta Alpha Psi (BAP) is an International honor organization for financial information students. There are over 300 chapters on college and university campuses throughout the world with over 300,000 members initiated since Beta Alpha Psi's formation in 1919.
Learn more about Beta Alpha Psi, Beta Chi Chapter