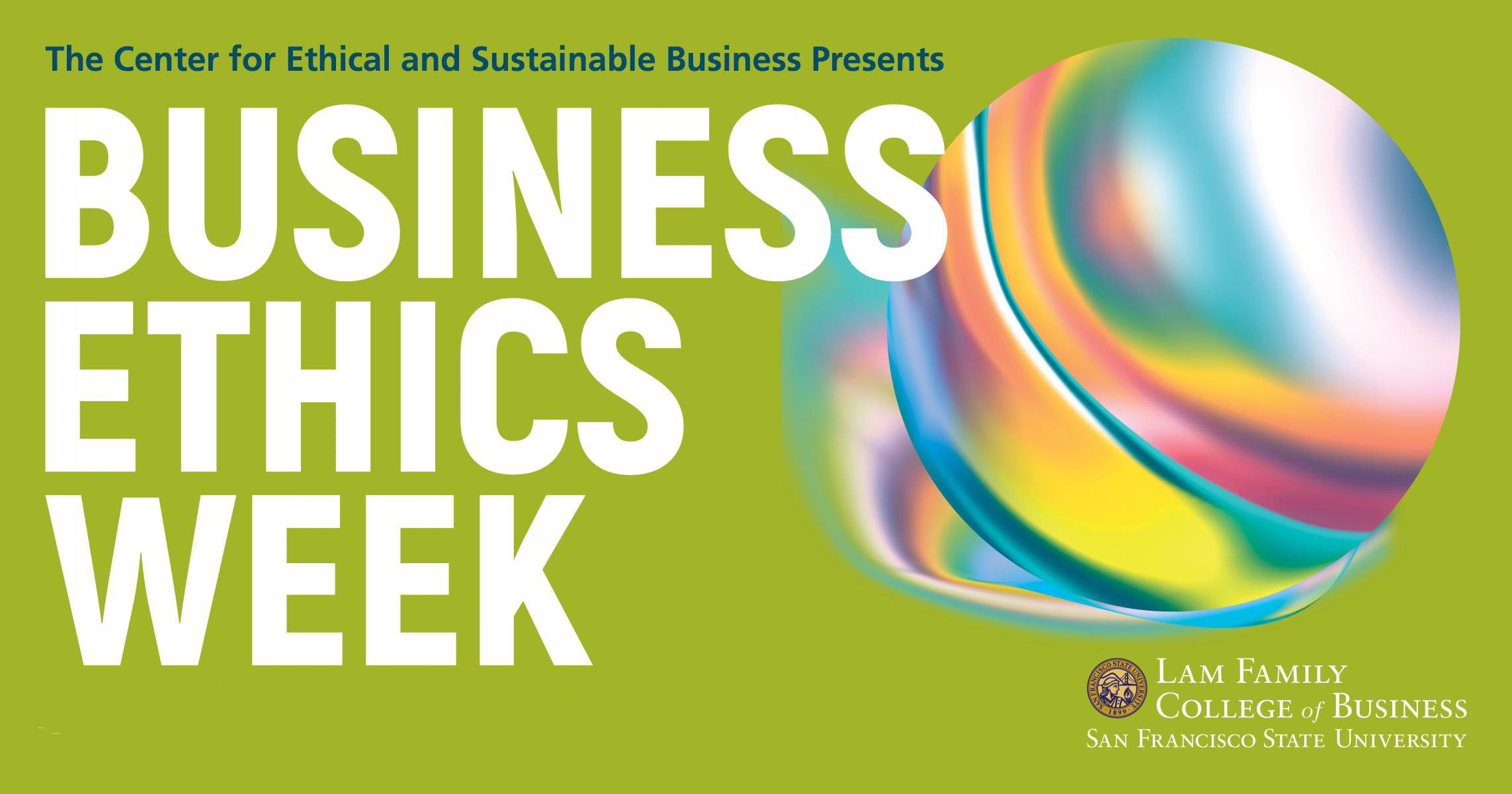 Business Ethics Week
Business Ethics Week brings in business and industry experts on topics at the intersection of business ethics, social justice, the environment and innovation.
What is Business Ethics Week?
CESB focuses on three intersecting issues: Social Justice, Sustainability, and Innovation. At the heart of this intersection lies the possibility of hope, where capitalism is re-imagined, where innovation is inclusive and where ecosystems are regenerative. Business Ethics Week (BEW) showcases this intersection with several days of special events along with these concerns being embedded into courses across the business curriculum. To encourage faculty to do so, we've inaugurated a $1000 award for the most compelling example.
This is the 17th year of Business Ethics Week (BEW) which has occurred every year (save for 2020) since it's inception in 2006. Throughout this time thousands of students, along with faculty, staff, and members of the community have attended over 100 sessions.  Sessions since the pandemic have been via Zoom, providing the opportunity to bring in speakers from beyond the Bay Area and open these events to the larger community.
Are ethics and sustainability important to you?
Are you ready to join the movement? Around the world, ethics and sustainability are capturing the attention and imagination of a growing number of inspired businesses, governments, nonprofits and individuals who seek environmental and social dimensions of conducting responsible business in a global market.
Please see the CESB's main page for opportunities to reflect and act on the major themes that we help to engender discussion and debate on.