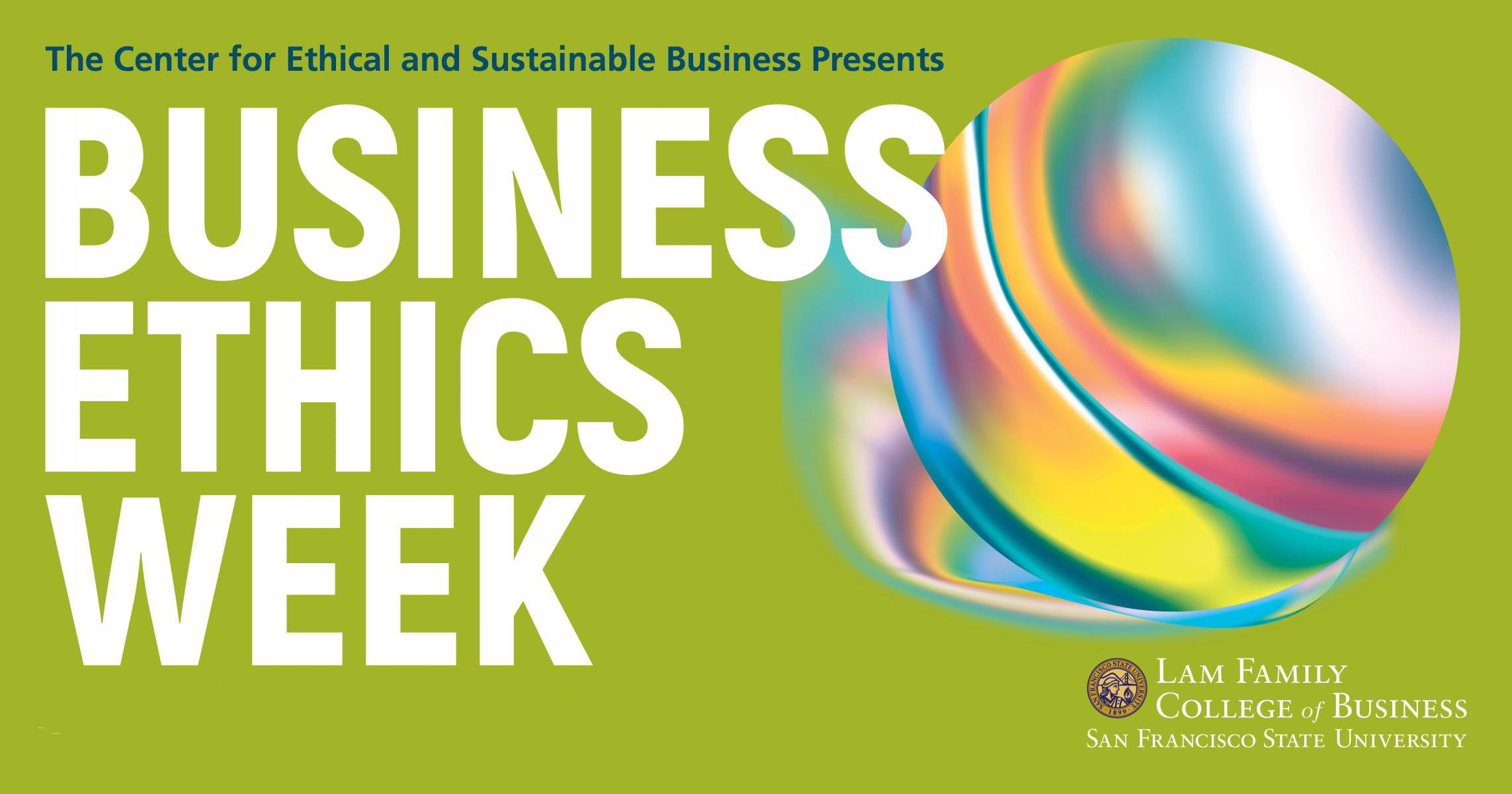 Business Ethics Week
Business Ethics Week brings in business and industry experts on topics at the intersection of business ethics, social justice, the environment, and innovation.
Business Ethics Week (BEW) has occurred every year (other than 2020) since its inception in 2006. Throughout this time, thousands of students, along with faculty, staff, and community members, have attended. Many events are now on Zoom, letting us to bring in non-local speakers and have a worldwide audience.
In 2022, we started recognizing and rewarding faculty who embed ethics and sustainability into their courses. The competition is now open for 2023: $1,000 CESB Teaching Award.