Job Listings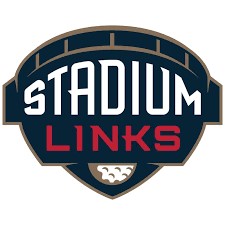 Stadium links is having an event at Oakland Coliseum December 1st-3rd., they are looking to hire a large number of event staff, and wanted to provide this opportunity to students. This would be a great opportunity to learn the behind the scenes of running and managing a major event in the sports industry. Students who are interested would not need to interview and would be instantly accepted. 
Attached a flyer with some information, including the pay, which is $20/hr.
Interested students can email me directly at Brianna@stadiumlinksgolf.com.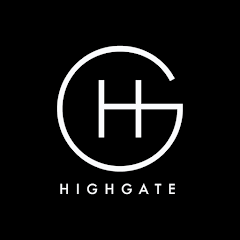 Overview
The Director of Sales & Marketing is primarily responsible for leading & driving top line revenue strategy for traditional sales related segments to include group, volume transient & catering.  The individual is additionally responsible for staying ahead of market trends, market share movement and ongoing competitive hotel analysis, while directing the property sales teams (rooms & catering) to insure budgeted revenues are met or exceeded. The Director of Sales & Marketing is also responsible for developing and implementing a marketing communications plan designed to achieve the desired positioning for the hotel, as well as managing the sales and marketing budget that supports revenue attainment.
Responsibilities
Responsible for leading & driving top line revenue for traditional sales segments to include group, volume transient & catering.

Assesses & reacts to market trends, market share & the competitive hotel environment.

Develops and implements a marketing communications plan designed to achieve the desired positioning of the hotel, as well as manage the sales & marketing budget that supports all initiatives.

Act as the hotel's voice of the customer and communicate key issues/concerns at all levels of the organization.

Fluent in reading/assimilating/using Smith Travel Research data, financial P&L, mix of sales, forecasting, group pace/position & a wide array of traditional hotel reporting.

Ability to understand and communicate market trends, demand generators, supply/demand and economic factors affecting hotel performance.

Conduct comprehensive competitive set reviews, SWOT analysis & keep tabs on new supply.

Understand GEO source & ability to develop a plan to penetrate the primary markets.

Develop/implement key segment strategy & managing key accounts (both existing & target).

Design effective sales deployment schemes & market assignments.

Develop sales goals designed to achieve budget & market share targets.

Manage group pace measurement and set sales production goals.

Manage sales activity & travel schedule.
Qualifications
Bachelor's degree preferred in Marketing

At least 3 years' experience as a sales leader, with prior hotel sales experience.

Experience dealing with/communicating with ownership groups and asset management.

Proficient in managing/using sales automation (DELPHI) & PMS systems.

Experience working collaboratively with revenue management.

Well rounded knowledge of all market segments and channel sources, as well as ability to develop a strategic plan for each.

Excellent communication and presentation skills.

Strong interpersonal skills and ability to work in a team environment.

Ability to direct, lead, train, motivate & drive a direct sales team; and develop a cooperative & competitive team spirit & winning attitude.

Must be proficient in MS Office including Word, Excel, and Power Point.

Must be able to multitask and prioritize departmental functions to meet deadlines
Salary Range: $140,000-$150,000/ann.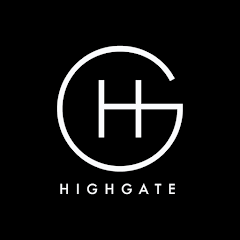 Overview
The Lobby Ambassador is responsible for providing attentive, courteous and efficient service to all guests during check-in, throughout their stay, and at checkout, while maximizing room revenue and occupancy.
Responsibilities
Greet and welcome all guests approaching the Front Desk in accordance with Highgate Hotel standards.

Maintain proper operation of the PBX console and ensure that all hotel standards are met (if applicable).

Answer guest inquires about hotel services, facilities and hours of operation in a timely manner.

Ensure logging and delivery of packages, mail and messages to guests and meeting rooms.

Review Front Office log and Trace File daily.

Answer inquires from guests regarding restaurants, transportation, entertainment, etc.

Follow all cash handling and credit policies.

Be aware of all rates, packages and special promotions as listed in the Red Book.

Be familiar with all in-house groups.

Be aware of closed out and restricted dates.

Obtain all necessary information when taking room reservations and follow the rate-quoting scenario.

Be familiar with hospitality terminology.

Have knowledge of emergency procedures and assist as needed.

Handle check-ins and checkouts in a friendly, efficient and courteous manner.

Use proper two-way radio etiquette at all times when communicating with other employees.

Fully comprehend and be able to operate all relevant aspects of the Front Desk computer system.

Be able to perform and complete all tasks and duties on the shift checklist in a timely and efficient manner.

Be able to complete a bucket check, room rate verification report, and housekeeping report.

Balance and prepare individual paperwork for closing of shift according to hotel standards.

Maintain and market promotions and guest programs.

Maintain a clean work area.

Assist guests with safe deposit boxes.
Qualifications
College course work in related field helpful.

Experience in a hotel or a related field preferred.

High School diploma or equivalent required.

Computer experience required.

Customer Services experience preferred.

Flexible and long hours sometimes required.

Light work - Exerting up to 20 pounds of force occasionally, and/or up to 10 pounds of force frequently or constantly to lift, carry, push, pull or otherwise move objects.

Ability to stand during entire shift.

Maintain a warm and friendly demeanor at all times.

Must be able to effectively communicate both verbally and written, with all level of employees and guests in an attentive, friendly, courteous and service oriented manner.

Must be effective at listening to, understanding, and clarifying concerns raised by employees and guests.

Must be able to multitask and prioritize departmental functions to meet deadlines.

Approach all encounters with guests and employees in an attentive, friendly, courteous and service-oriented manner.

Attend all hotel required meetings and trainings.

Maintain regular attendance in compliance with Highgate Hotel Standards, as required by scheduling, which will vary according to the needs of the hotel.

Maintain high standards of personal appearance and grooming, which includes wearing the proper uniform and nametag.

Comply with Highgate Hotel Standards and regulations to encourage safe and efficient hotel operations.

Maximize efforts towards productivity, identify problem areas and assist in implementing solutions.

Must be effective in handling problems, including anticipating, preventing, identifying and solving problems as necessary.

Must be able to understand and apply complex information, data, etc. from various sources to meet appropriate objectives.

Must be able to cross-train in other hotel related areas.

Must be able to maintain confidentiality of information.

Must be able to show initiative, including anticipating guest or operational needs.

Perform other duties as requested by management.
Salary Range: $21.00 - 27.64 hourly 
Lobby Ambassador in San Francisco, California | Careers at Hotel Caza San Francisco (icims.com)
Join our Community Services Department – it's a piece of cake. 
The City of San Bruno Community Services Department is seeking a Food Services Coordinator to coordinate the lunch program and assist in the planning, organizing, coordination, and administration of community recreation programs for age 50-plus adults. The position works under the supervision of a Recreation Services Supervisor.
This position will perform food service management, food preparation, cooking, menu planning following Aging and Adult Services (AAS) guidelines; kitchen sanitation procedures, and routine cleaning of the kitchen appliances; purchase necessary supplies from vendors, keep detailed records of expenses and meals served, maintain food and supply inventory list. The position will also assist in the development, scheduling, and implementation of a variety of fun lunch time activities and programs, such as the "Variety Show" and "Spring-Time Fun."
The ideal candidate will be a dynamic individual who can follow recipes, plan and organize menus; prepare food in large quantities and manage kitchen operations to meet a fixed preparation and serving schedule; calculate ingredients and prepare required food quantities with minimum waste; follow safety practices, sanitation requirements and health code rules; maintain a variable work schedule based on needs of program and community center; follow oral and written instructions, and communicate effectively both orally and in writing. Ideal candidate will also be able to safely operate kitchen tools and equipment, including proper use of knives, scissors, and other cooking tools; serve as an Emergency Disaster Worker and respond to other emergencies as needed; supervise and manage employees; demonstrate sound judgement, timeliness, initiative, and independence.
Description

Join our Community Services Department – it's a piece of cake. 
 
The City of San Bruno Community Services Department is seeking a Part-Time Culinary Assistant. Become a Culinary Assistant with the City of San Bruno and use your culinary skills to assist with food preparation, cooking and cleaning for the City's daily lunch program at the Senior Center!