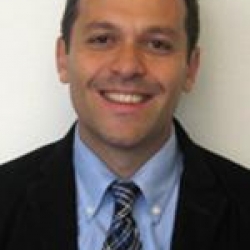 Mehmet Ergul, Ph.D.
Professor
Phone: (415) 405-2404
Email: mergul@sfsu.edu
Location: BUS 206B
Office Hours:
Tue:
9:00 am - 11:00 am
by Appointment
Thu:
9:00 am - 11:00 am
by Appointment
Department
Hospitality and Tourism Management
Mehmet Ergul holds a Ph.D. in hospitality administration from the College of Human Sciences at Texas Tech University.
Mehmet Ergul joined the SF State faculty in 2006. He is currently teaching Restaurant and Catering Management, Introduction to Hospitality Management, Historical and Contemporary Aspects of Food, Beverage and Culture in America and The Business of International Tourism.
Education: 
Ph.D. in Hospitality Administration, Texas Tech University
B.S. (1995), Bilkent University Ankara, Turkey
Research Interests: 
Healthy Eating
New Food Product Development
Consumer Behavior
Food Safety
Professional Associations: 
I-Chrie Member
San Francisco Professional Food Society - SFPFS Member