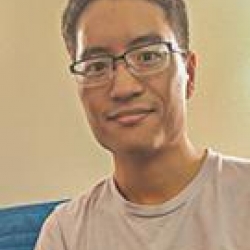 Rex Cheung, Ph.D.
Assistant Professor
Phone: (415) 338-7471
Email: rexcheung@sfsu.edu
Location: BUS 311
Office Hours:
Mon:
12:30 pm - 2:00 pm, 5:00 pm - 6:00 pm
DS 212 via Zoom, BUS 895 via Zoom
Wed:
2:30 pm - 4:00 pm
DS 212 via Zoom
Rex Cheung is an Assistant Professor of Decision Sciences in the Lam Family College of Business at San Francisco State University. He completed his Ph.D. in statistics at the University of California, Davis in 2017. His research interests include structural break detection, time series analysis, and network analysis. He is also interested in applying machine learning techniques in various applied applications, such classification of driving behavior and as image classification.
Education: 
B.S. in Mathematics, Statistics (2011), University of California, Davis
M.S. in Statistics (2012), University of California, Davis
Ph.D. in Statistics (2017), University of California, Davis
Research Interests: 
Change Point Analysis
Time Series Analysis
Machine Learning, with applications in engineering and healthcare field
Professional Associations: 
American Statistical Association
Institute of Mathematical Statistics