Three Lam Family College of Business faculty members are recognized for their outstanding intellectual contributions toward advancing the research environment and academic reputation of the college.
Funded by the Lam-Larsen Global Innovation Fund, the Distinguished Research Professorship Awards recognize faculty for their research impact, including productivity, publishing, and awards, as well as societal impact, and fostering multi‐disciplinary collaborations within the Lam Family College of Business, across San Francisco State University, and broader society through community engagement, research, partnerships, and more. Each awardee receives a $10,000 annual stipend for two years and presents their work to the college's community.
Join us in congratulating the three inaugural award recipients for 2021: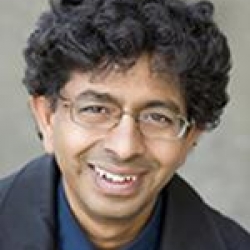 Ramesh Bollapragada, Ph.D.
Professor, Decision Sciences
Bollapragada came to San Francisco State in 2002 from Bell Labs, after earning both his M.S. and Ph.D. degrees from Carnegie Mellon University. Since arriving at SF State, Ramesh has attended 30 academic conferences and published 17 journal articles, including a second article in Management Science. Utilizing his special talent for developing new quantitative models for a wide range of industries, from transportation to telecommunication network optimization, Bollapragada currently has five papers under review, with three under second revision, and is the only faculty member from the Lam Family College of Business to be inducted into the SFSU Faculty Research Hall of Fame. As residents of the Bay Area, all of us have undoubtedly benefitted from Ramesh's work with Caltrans to improve usage of Fastrak on local bridges, and his most recent research, which suggests methods for alleviating traffic congestion on local highways. In addition to being published in academic journals, these projects have also received media coverage in the popular press and have led to invited presentations to Stanford University and Google.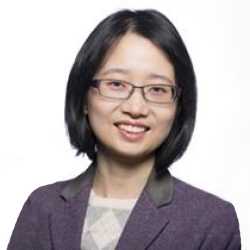 Chenwei Li, Ph.D.
Associate Professor, Management
Li completed her Ph.D. in Management in 2013 from the University of Alabama, Tuscaloosa. She joined SF State in 2016 as Assistant Professor with two years of service credit. At SF State, she has maintained a very high level of academic productivity with one book chapter and nine peer‐reviewed articles published in highly prestigious journals. Her broad research area is Organization Behavior, and she is particularly interested in researching how leadership influences employee proactive behaviors. She has about 950 up‐to‐date citations to all publications, nine of which have been recognized as Top 10 Most Cited Articles in the Journal of Organizational Behavior. In 2020, Li received the Ascendant Scholar Award by the Western Academy of Management for her research. She is also the recipient of several competitive internal awards within SF State, including one Exemplary Research Award and three Research Productivity Awards.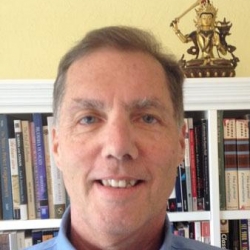 Ronald Purser, Ph.D.
Professor, Management
Purser earned his Ph.D. in Organizational Behavior from Case Western Reserve University in 1990 and taught at Loyola University in Chicago before joining the Management Department at SF State in 1997. Since then, Purser has not only published a steady stream of peer‐reviewed journal articles – averaging more than one a year – he has also authored or edited seven books and 19 book chapters. He is one of the world's leading experts in the field of mindfulness, including its ethical and Buddhist foundations, as well as its unfortunate commoditization in capitalist societies. Purser's impact as an academic scholar has been firmly established through more than 4,300 citations of his publications, the most of any faculty member in the Lam Family College of Business, while his strong societal impact is reflected in his 60 media interviews and 20 mass media articles.