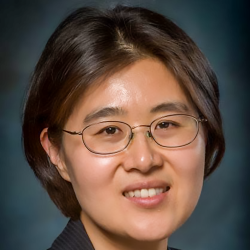 Inae (Lena) Yang, S.J.D.
Assistant Professor
Fall 2022
Phone: (415) 338-1756
Email: inaeyang@sfsu.edu
Location: Business Building, Room 301
Office Hours:
Tue:
5:30 pm - 7:30 pm
online https://calendly.com/lenayangsfsu/office-hours
Wed:
11:00 am - 12:00 pm
in person Spring 2023
Lena Yang is an assistant professor in the Accounting Department of San Francisco State University. She is an attorney with a doctoral degree in law from Tulane University in New Orleans. Her research focus is to analyze the issues that arise in the areas of ethics and law in business and government.
Education:
Doctor of Juridical Science (S.J.D.), Tulane University
Research Interests:
Business law, accounting ethics, tax policy
Professional Associations:
Academy of Legal Studies in Business, American Accounting Association