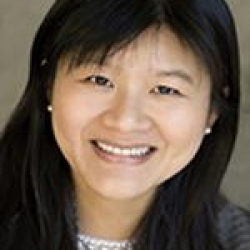 Chun-Chia Amy Chang, Ph.D.
( She/Her/Hers )
Professor, Department Chair
Fall 2023 Office Hours: M 10:30-12 by appt only; T 10-12:30
Phone: (415) 405-0963
Email: amychang@sfsu.edu
Location: CA 256
Amy Chang is a professor in the Accounting Department of San Francisco State University. She received her Ph.D. in Accounting from the University of Houston. Her research interest is in financial reporting with specific emphasis on issues relating to the quality of financial reports, earnings management, and corporate governance. She has published papers in various academic journals and presented in several American Accounting Association and American Finance Association conferences. Amy received the outstanding faculty advisor Award from the University in 2012 and 2013. One of her greatest joys is to see students succeed and fulfill their potentials.
Education: 
Ph.D. in Accounting, University of Houston
Research Interests: 
Financial reporting with specific emphasis on: quality of financial reports, earnings management, and corporate governance
Honors and Awards: 
The outstanding Faculty Advisor Award from the University Lead Program. (2012, 2013)
Professional Associations: 
American Accounting Association (2006-Present)
Cal CPA (2010-Present)