Accelerate your career advancement in the heart of San Francisco—a global epicenter for hospitality and tourism. Success in hospitality and tourism organizations relies on the ability to understand, operate, and strategize under business scenarios that are not commonly addressed in traditional business contexts.
San Francisco State University's Graduate Business Program is the first in Northern California to offer a Master of Business Administration degree with an emphasis in Hospitality and Tourism Management (HTM). Students and working professionals learn innovative concepts and practices that guide hospitality & tourism organizations in a dynamic and multi-cultural world.
Emerging Trends and Industry-Proven Tools
Students in the program are challenged to consider businesses as global service organizations where time-based products disappear when not sold; the work force may be unionized; and customers are also guests that play an integral part of creating their own service experience. The required coursework covers hospitality and tourism practices that have fundamentally changed how other industries operate such as service operations management, human resource management, and revenue and yield management.
Applied Curriculum Immersed in a Global Perspective
Across the curriculum, students learn strategies and tactics that can be immediately applied in the workplace. The HTM department is highly engaged with the local, national, and global hospitality & tourism industry. The coursework integrates engagement with industry leaders, collaborative consulting projects, hands-on industry research, and practical internship opportunities.
As a student in the emphasis, you have access to the HTM Global Student Career and Professional Development office, a resource center dedicated to professional development, to job placement of SF State's hospitality & tourism students, and to alumni relations.
Learn more about the program
Come to an MBA Open House to learn more about the HTM emphasis. Can't make it to an open house? Email us at mba@sfsu.edu and we'll help you.
Requirements
In addition to the core MBA requirements, we highly recommend students complete three emphasis courses, approved by a Hospitality & Tourism Management adviser.
Core Courses
HTM 831: Service Operations Management
HTM 858: Principles of Yield & Revenue Management
HTM 860: Strategic Human Resource Management 
Suggested Electives
MGMT 848: Seminar in Leadership Patterns and Opportunities
MKTG 875: Brand Management
IBUS 889: International Business Strategy
MGMT 855: Emerging Issues in Management: Business, Energy and Climate Change
MKTG 861: Consumer Behavior Seminar
Core Faculty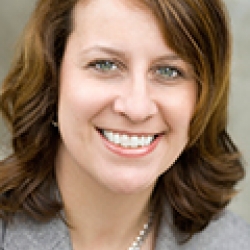 Assistant Professor Susan Roe
Professor Susan Roe teaches human resources and services management courses. She earned her Bachelor of Science in Hospitality & Tourism Management degree from the University of Wisconsin Stout, and completed her graduate work and Ph.D. in hotel administration at the University of Nevada Las Vegas. Susan has significant work experience, focused primarily in food and beverage, and human resources for hotels and resort casinos. Her research interests include the impact of gratuity sharing on restaurants and growth of employment in the hospitality industry.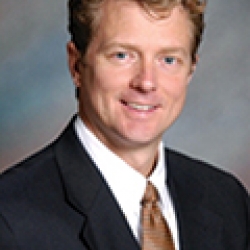 Assistant Professor Andrew Walls
Professor Andrew Walls, MBA Emphasis in HTM program director, earned his doctoral degree from University of Central Florida's Rosen College of Hospitality Management in 2009. His research interests have focused on consumer behavior, consumer experiences, marketing and lodging with an emphasis in hospitality/tourism marketing/management. He has published numerous articles in leading journals such as International Journal of Hospitality Management, International Journal of Contemporary Hospitality Management, and Journal Hospitality Marketing and Management. Andrew's industry experience spans over 18 years in the hospitality/hotel field. This work has allowed him to gain successful business experience and gain keen insights that are referenced as a researcher and instructor.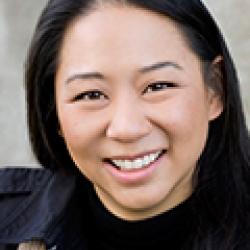 Assistant Professor Sybil Yang
Professor Sybil Yang teaches topics on yield and restaurant revenue management, and food and beverage management. Her research areas of interest include consumer behavior in restaurant environments, and behavioral decision making. She has been published in leading business and hospitality journals such as the Journal of Marketing Research and the International Journal of Hospitality Management. Her research has been reported on by academic, trade and practitioner press including Science, The Wall Street Journal, and Nation's Restaurant News. She has served as a consultant to many hospitality organizations including Gaylord Hotels (now a part of Marriott International), Disneyland, Harrah's, and First Watch Restaurants. Sybil earned her doctorate and MBA from Cornell University's School of Hotel Administration and Johnson Graduate School of Management, respectively.