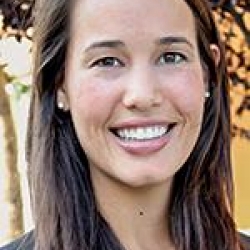 Dayna Herbert Walker, Ph.D.
Assistant Professor
Email: dowalker@sfsu.edu
Location: BUS 341/DTC 606- On Leave Spring 2023
Dayna Herbert Walker is an assistant professor of management in the Lam Family College of Business. She teaches the seminar course Organization Design and Change. Inspired by people as 'works in progress,' Dayna researches employee development, including topics such as mentoring, leadership development, and leadership in the eyes of followers. She is especially interested in how childhood and adolescent family dynamics impact adult workplace relationships. Recent outlets for her research include Journal of Organizational Behavior, Human Resource Management, and Journal of Leadership and Organizational Studies.
Dayna has worked in numerous leadership development organizations as a coach, facilitator, and program coordinator. Prior to joining San Francisco State, Dayna was an assistant professor at the University of Detroit Mercy. Born and raised in California, she is thrilled to once again live near the Pacific Ocean.
Education: 
B.A., Economics, University of Southern California
M.A., Psychology, Claremont Graduate University
Ph.D., Psychology, Claremont Graduate University